Clever and well-designed fenestrations become the style statement of the building.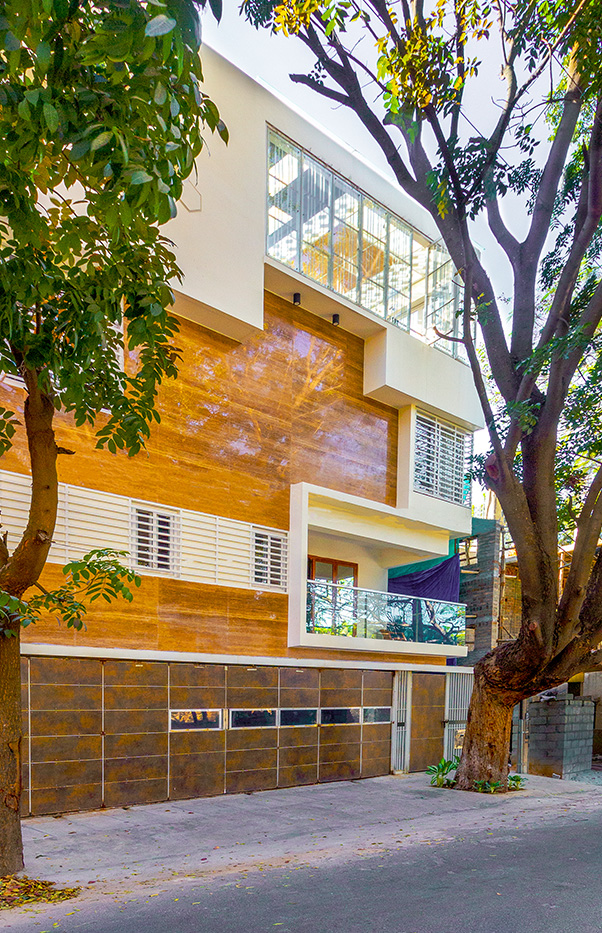 This project is a six-bedroom residence located in the heart of Bengaluru city. One of the key elements considered during conceptualisation was Spatial Organisation, with the circulation placed in the center and all other spaces designed around it.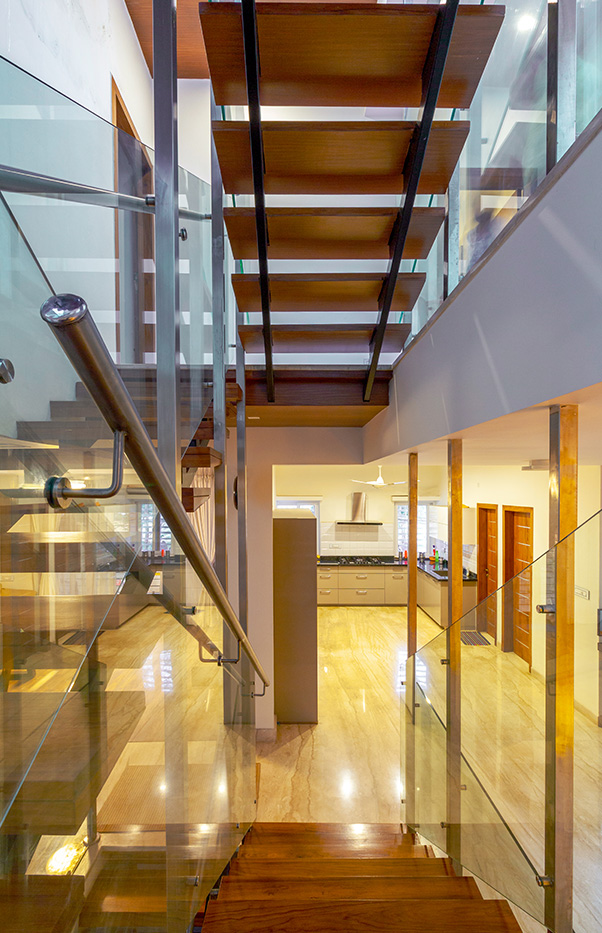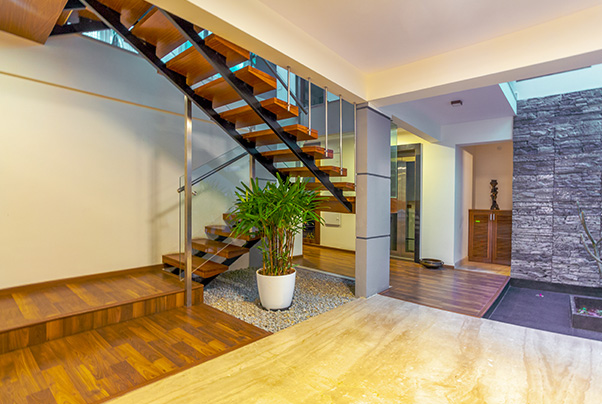 The house is divided into three floors and is enhanced thanks to the visual continuity between all of them. the ground level contains a home office, home theatre along with a skylight and vertical garden provided near the entrance.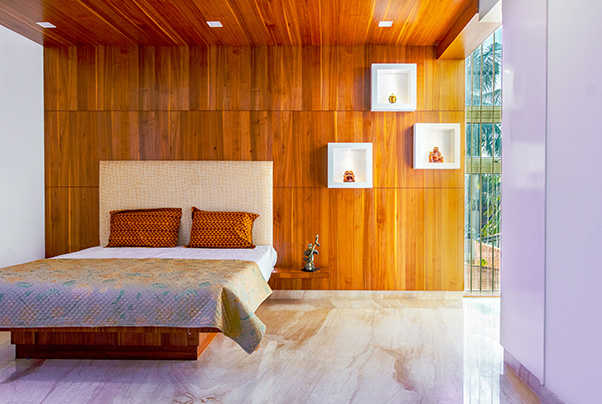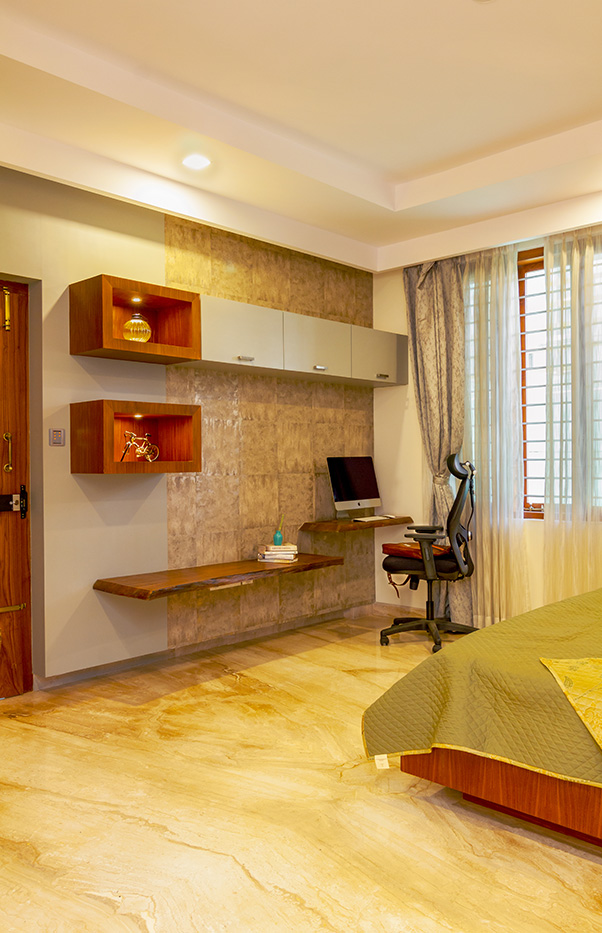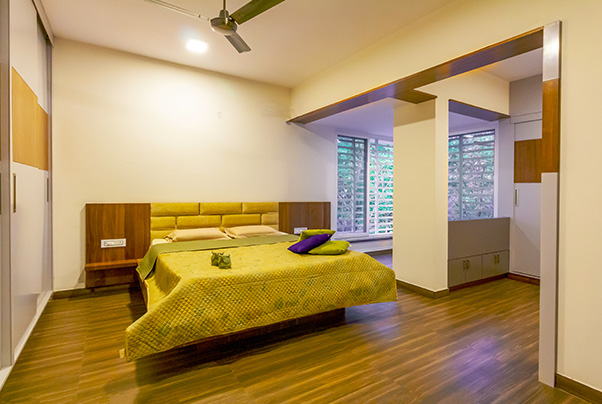 The first floor is completely dedicated to the family with all private spaces like the kitchen, dining and the bedrooms located there. The stairs continue up to a third floor that provides access to a large roof terrace containing a host of amenities along with a green area for hosting gatherings, which was an important aspect of the brief.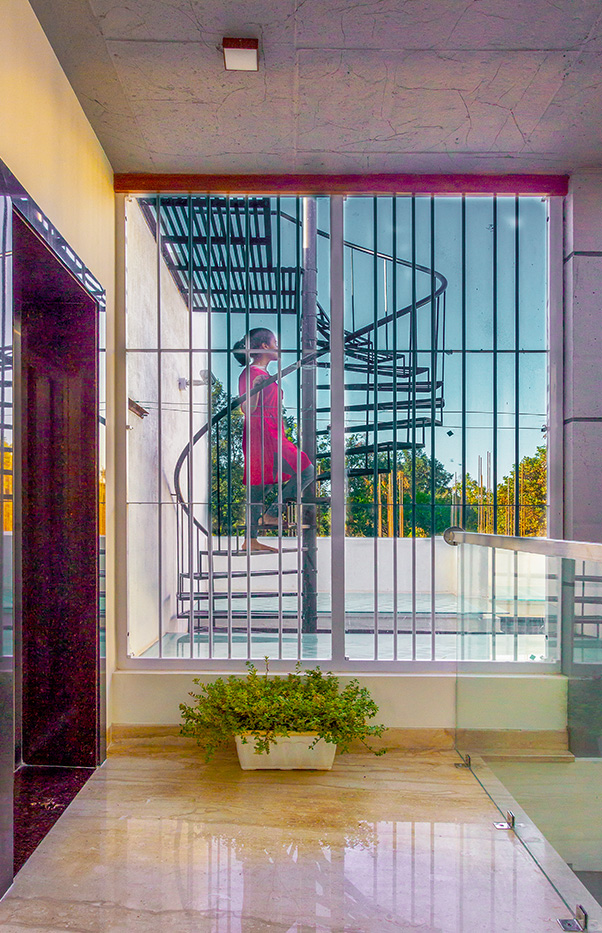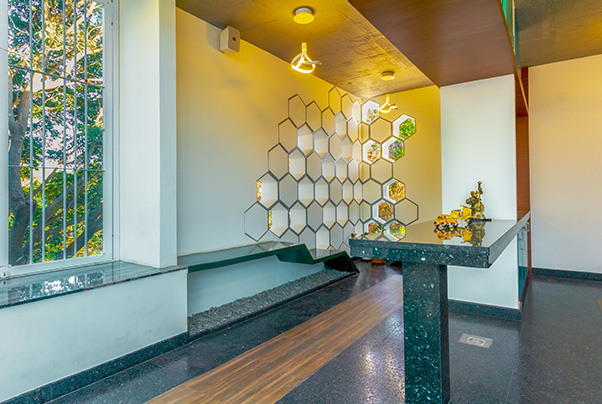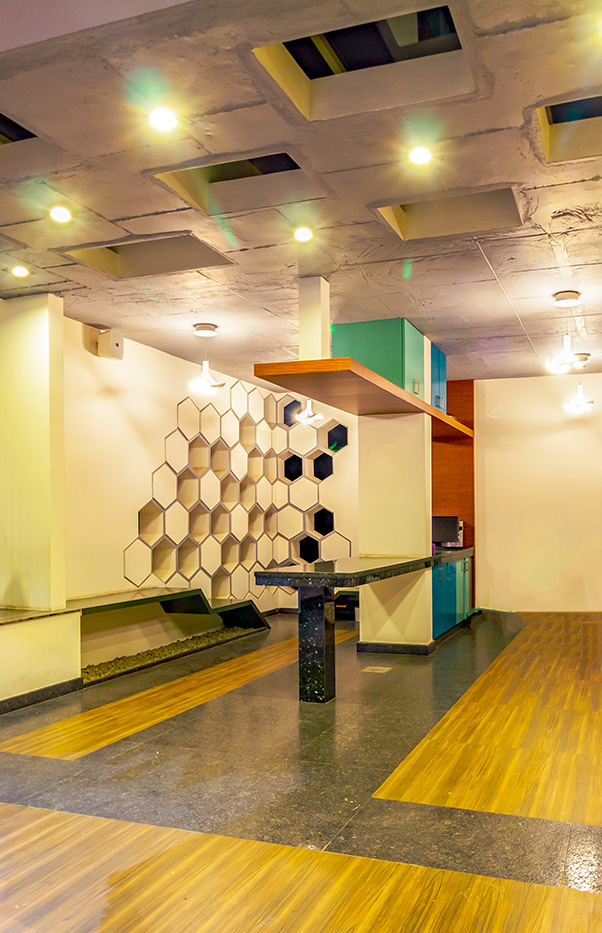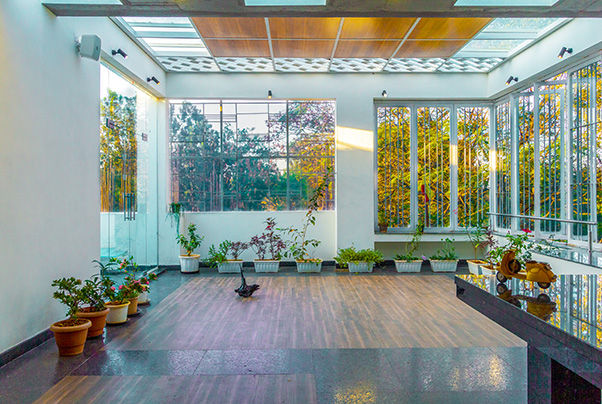 While the form of the building is based on a cuboid, the relationship between the solids and voids are conveyed effectively in the design throughout the fenestrations.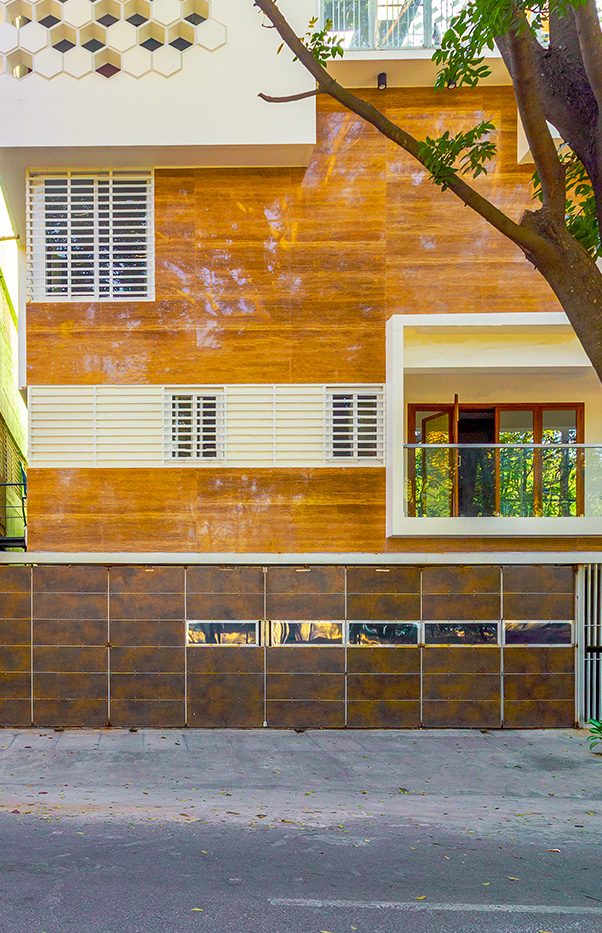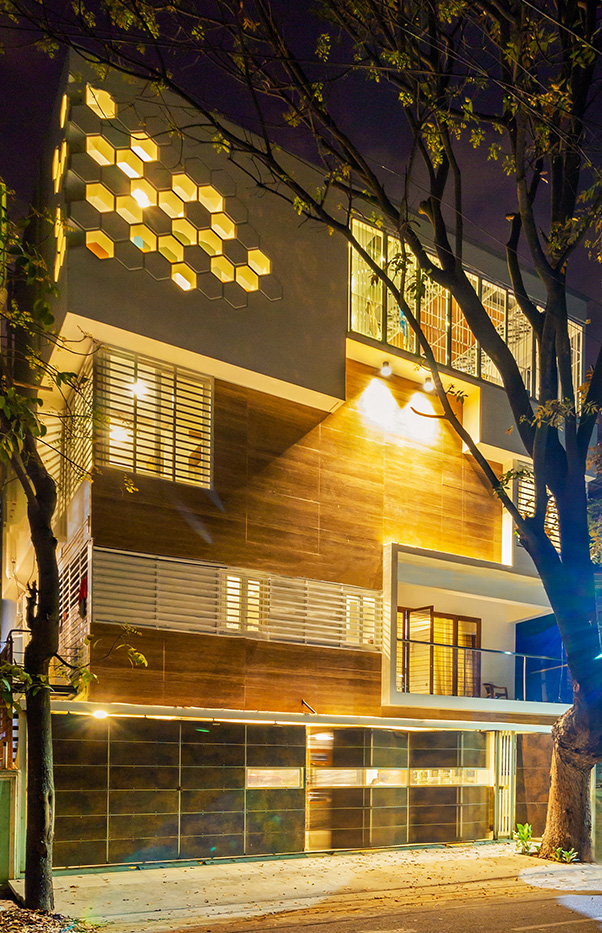 Inclusions of skylights, double heights, huge doors and windows in the design of the building ensures that each space receives ample amount of light and ventilation.