Proportion and perspective when blended with materials create a story of your dreams.
A multi dwelling project located in Jayanagar. It consists of two units of three-bedroom duplex residence with the rental unit planned in the lower floors and the main residence located in the top floor. Our involvement here hence, is to design the interior and the façade of the duplex house.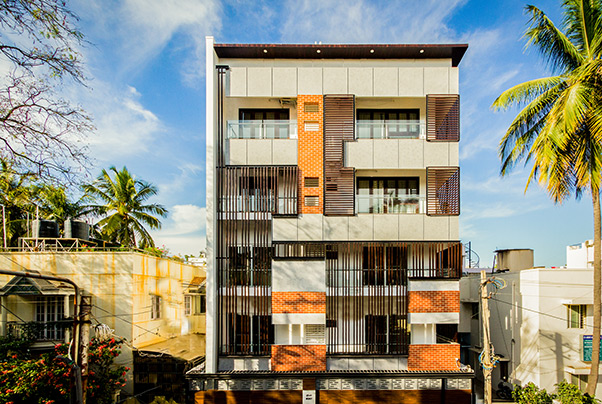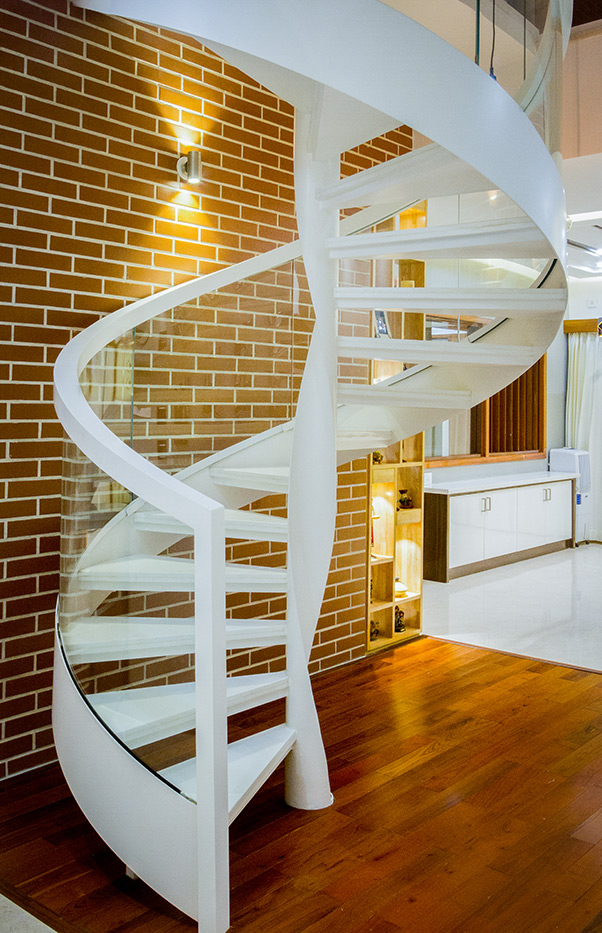 The central spiral steel staircase not only connects two levels but acts as the binding space for the entire duplex. It is fascinating to see the steel support at different perspective as one walks up and down the staircase. The materials have been standardised wherein wall finishes, flooring, textures, colours provide a unified palate. However, plenty of variations have been provided to accommodate individual preference.