Sowing seeds of art, to build cities with variety.
This 360 unit apartment complex, an ongoing project is located in the outskirts of Bengaluru city. The high density residential project is conceived as contemporary residential and commercial properties with an emphasis on quality and reliability. The design showcases effective utilization of the available space to the fullest. The building concept creates variety rearrangement of the modules as well as through color, light and shade.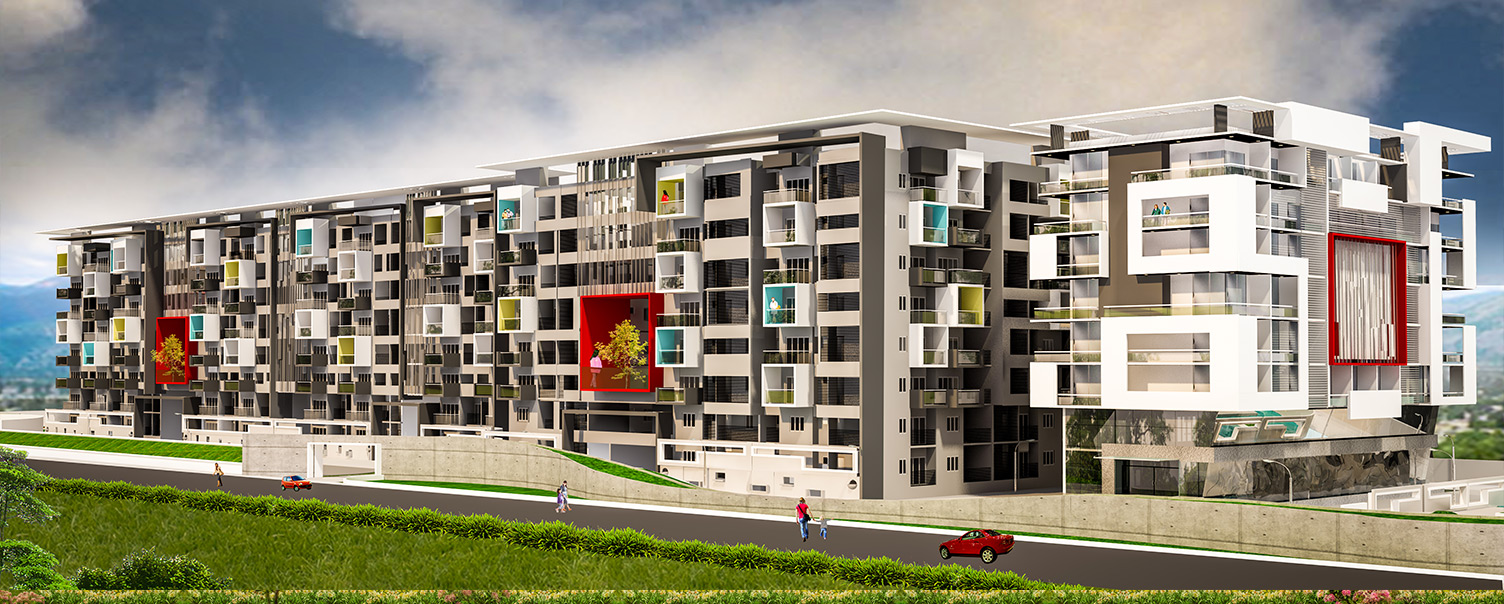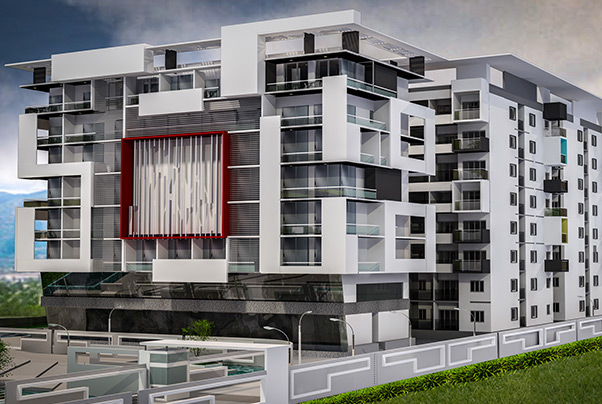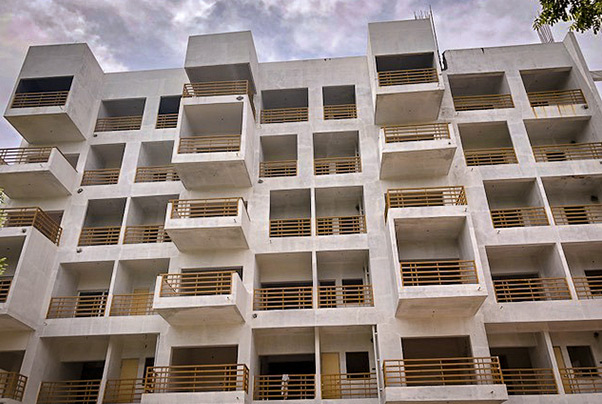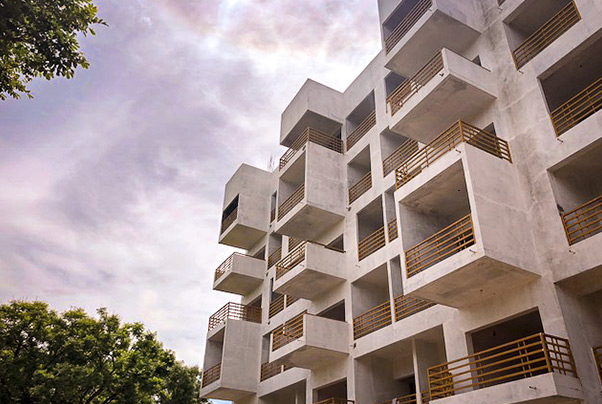 At the micro-level, units are offered in three variations to suit different lifestyles, family composition and preference. The green concept is expanded by introducing courtyards gardens. This project seeks to contribute to strengthening kinship and the family unit as the basic building block of society, and on a higher level, social relationships among residents living within the same environment.