The contemporary character of the house is strongly reinforced by straight bold lines, exposed materials and minimal elements.
A renovation project where the existing duplex structure was converted into two dwellings. Material palette employed is minimal. Negative spaces have been treated in a way that they help to enhance functionality and aesthetics of positive spaces.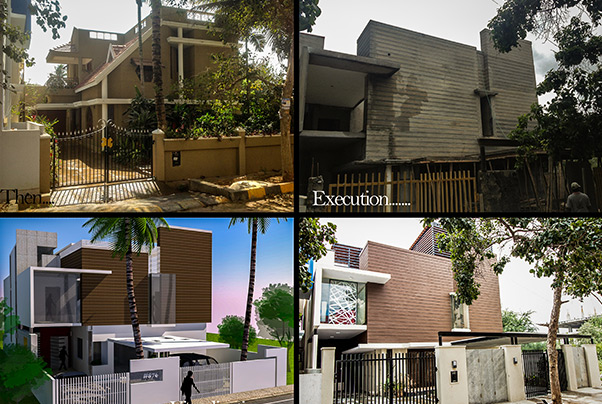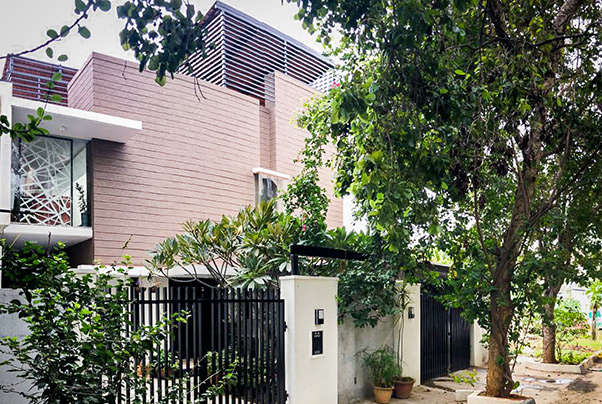 Highlight of the design is the retaining of the previous sloping roof structure and restoring it into aninteresting water cascade. There is a dramatic change in the facade due to the solid bold wall finished with earthy tones that resonates with the external landscape. As we move from one space to another, one discovers the idea that has been put into creating a fragile balance between the built form and the surrounding spaces.