A robust aesthetic that maximizes the use of existing vegetation, local materials and skills were adopted in the design of the campus.
This award winning project is based in the city of Shimoga. The heart of the campus is the central liner open-to-sky theatre and it dictated the way the other blocks were placed during the design phase. In the first phase of the design, the primary and the pre-primary blocks were built followed by the administrative block, the middle and high school classroom blocks in the later phases.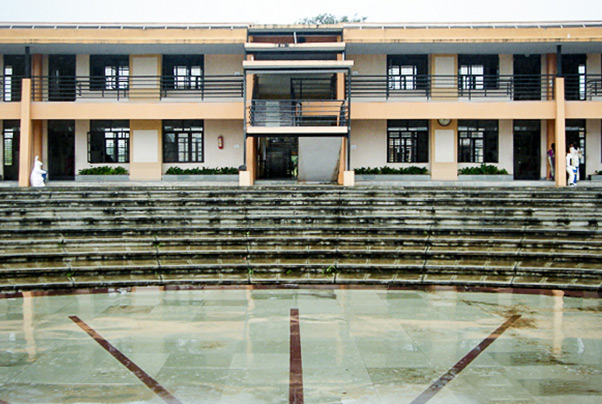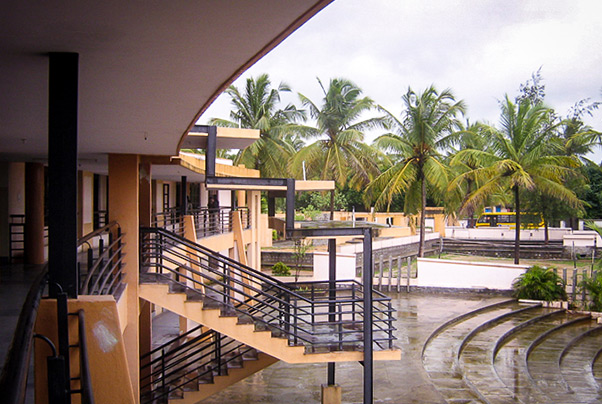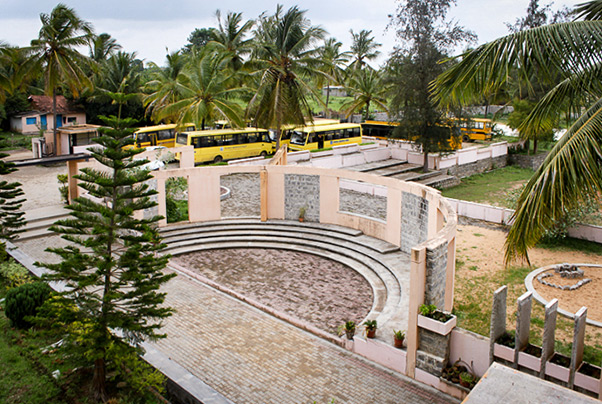 The external facade has been articulated with large over-hangs and pergolas creating interesting shadow play on the building at different times of the day. All the classrooms have been designed by providing a formal reading area and an informal space for other activities. The main objective of the architecture was to shape the building envelope to provide passive cooling and shading thereby making it a sustainable design.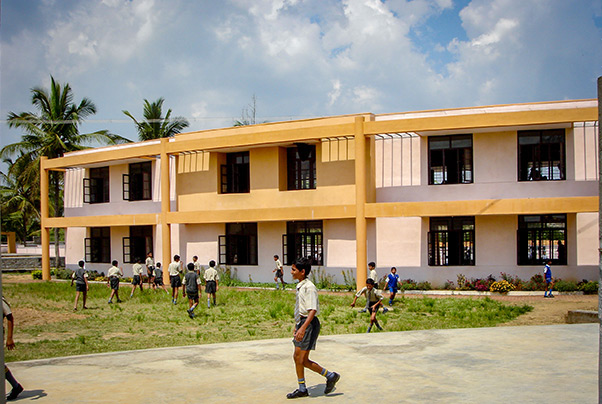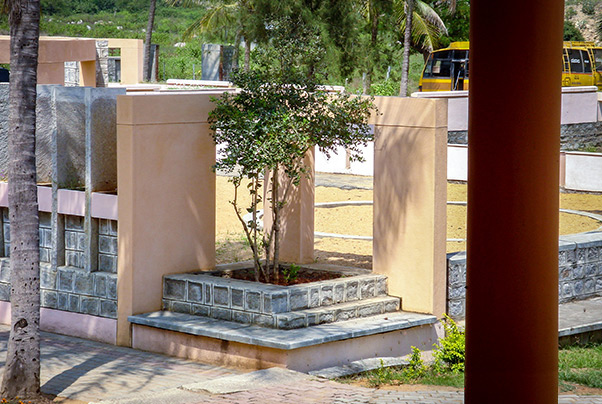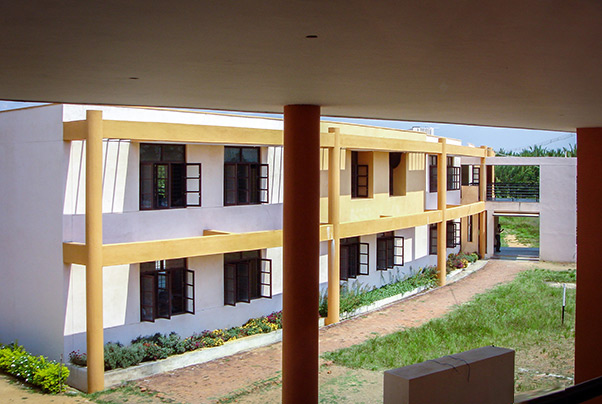 Well thought out design during macro-level and micro-level planning has ensured that it is an effective campus design which in turn has a positive impact on student learning.