Aesthetics and functionality come together effortlessly at the "Malenadu Mane" to weave the unique fabric of the house.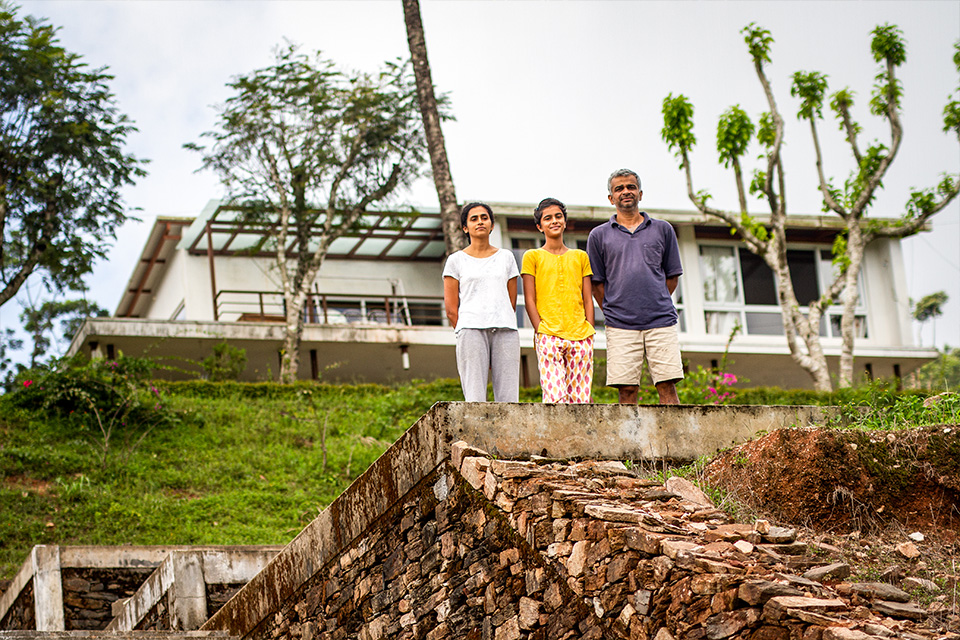 Based on a minimalistic plan, "Malenadu Mane" was designed as a weekend residence located away from the hustle-bustle of the city. Situated in the village of Sunkhsale in Chickmagalur district, Karnataka, the design of this house was greatly influenced by the surrounding area and the structures present there. The topography and the views also played an important role in determining the overall structure of the house.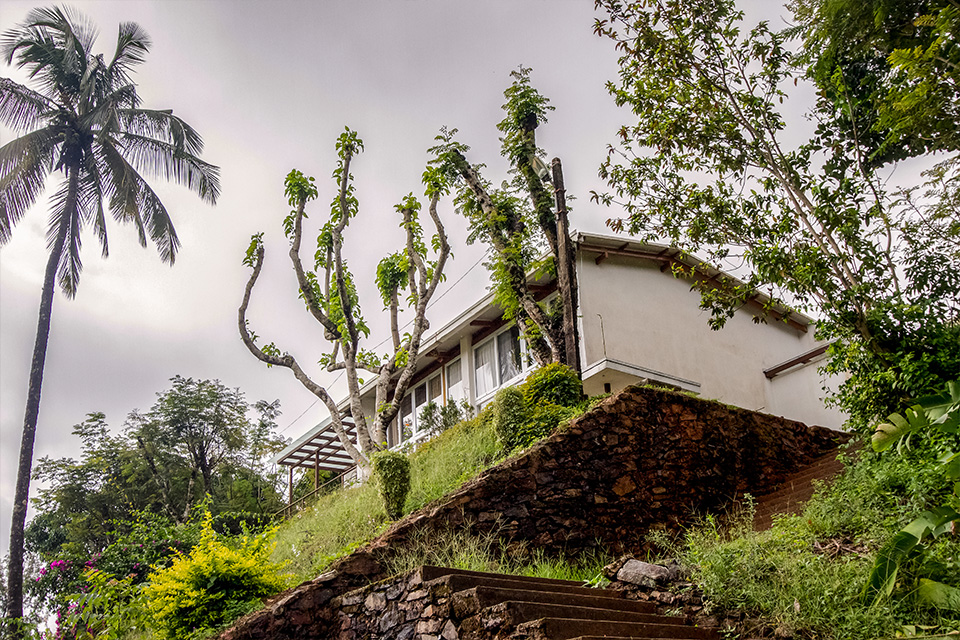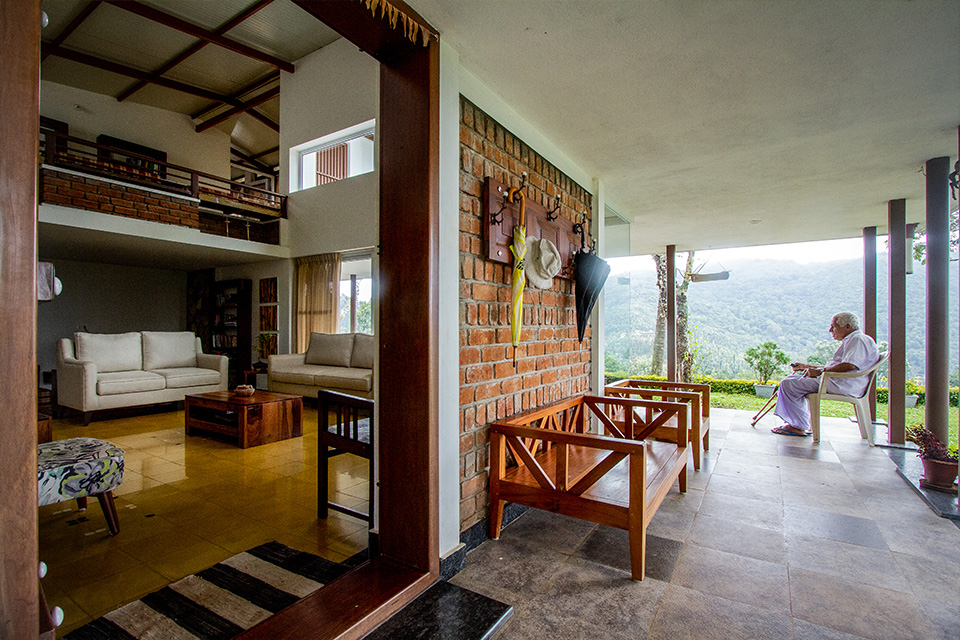 This house set on top of a hill is exposed to winds and breathtaking views along with a design which focuses mostly on establishing a close relationship with the surrounding habitat. The house preserves and merges into the green canopies of the coffee and pepper plantation present on the site. This clever integration gives a rustic yet contemporary touch to the overall design.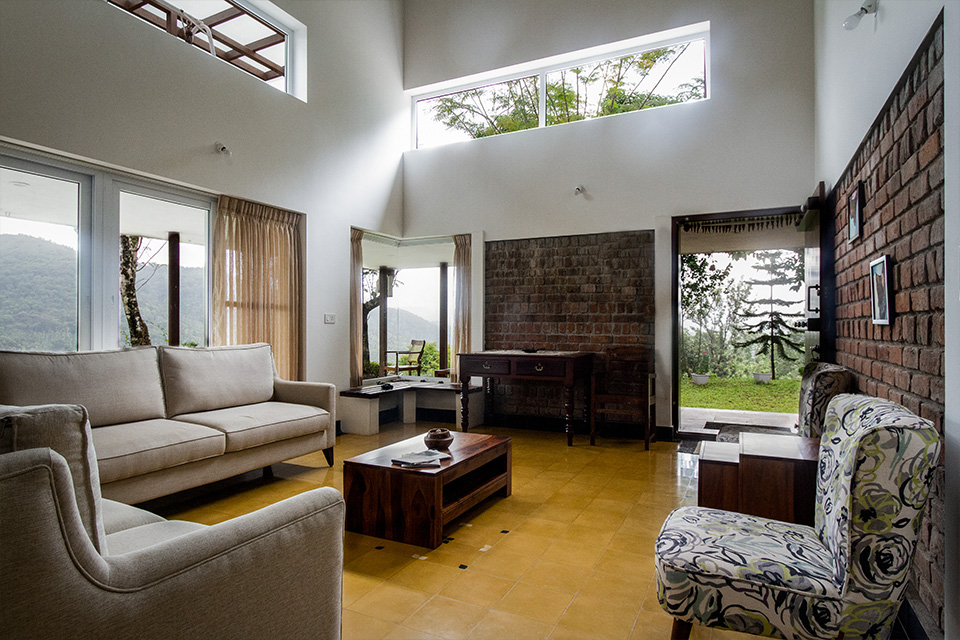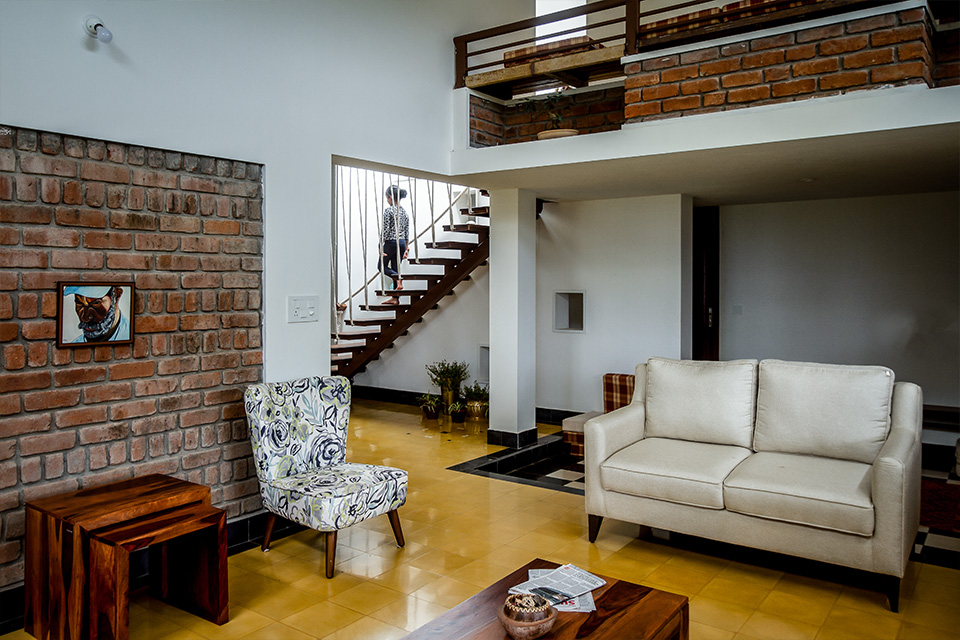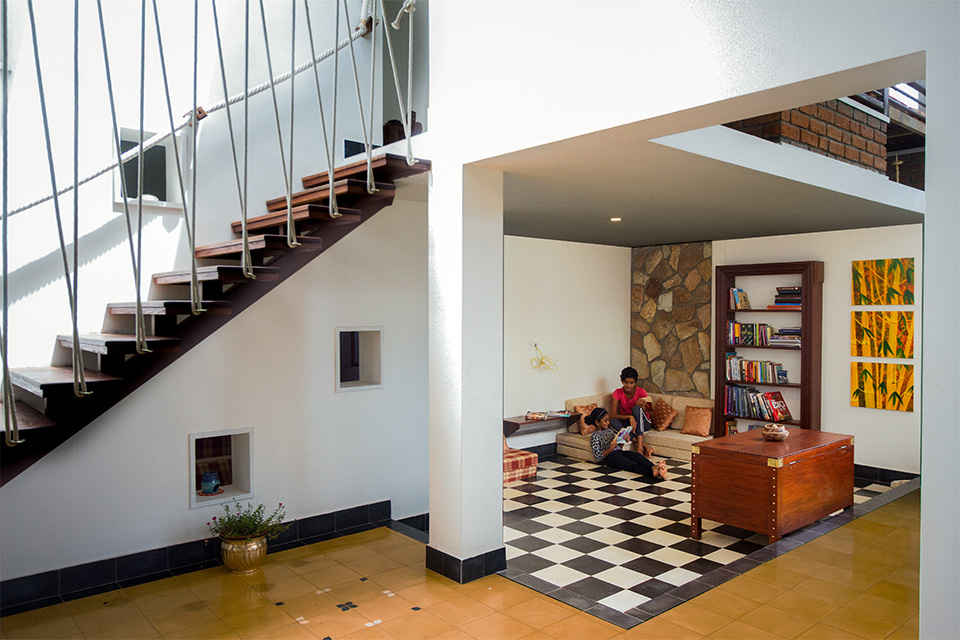 The planning of the house reflects the rural elements of the Malnad region, Thotti Mane (or the Courtyard House) by incorporating spacious verandas (inspired by Jagali Katte), sunken reading space, mezzanine floor (inspired by the attic).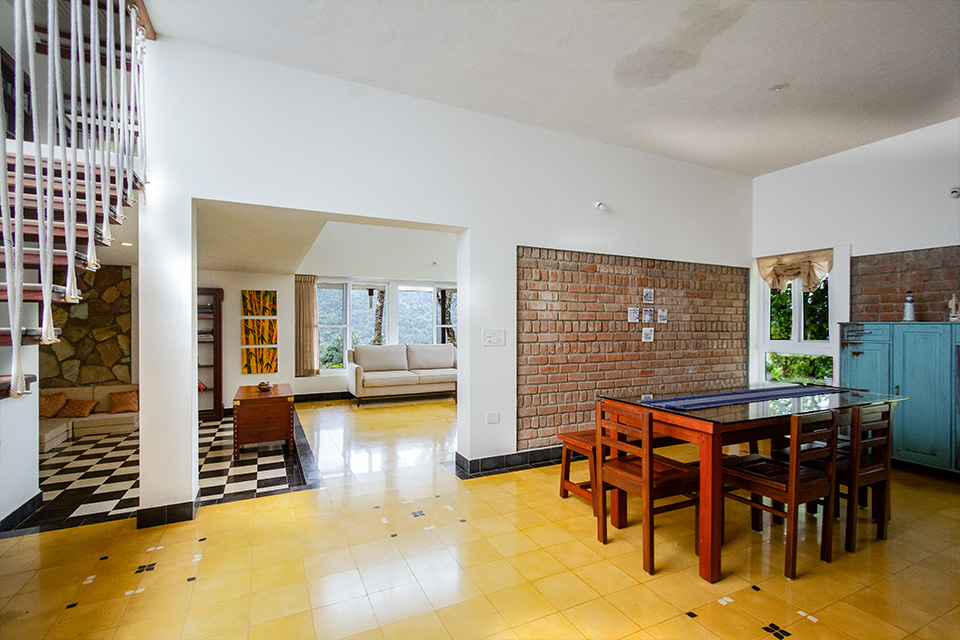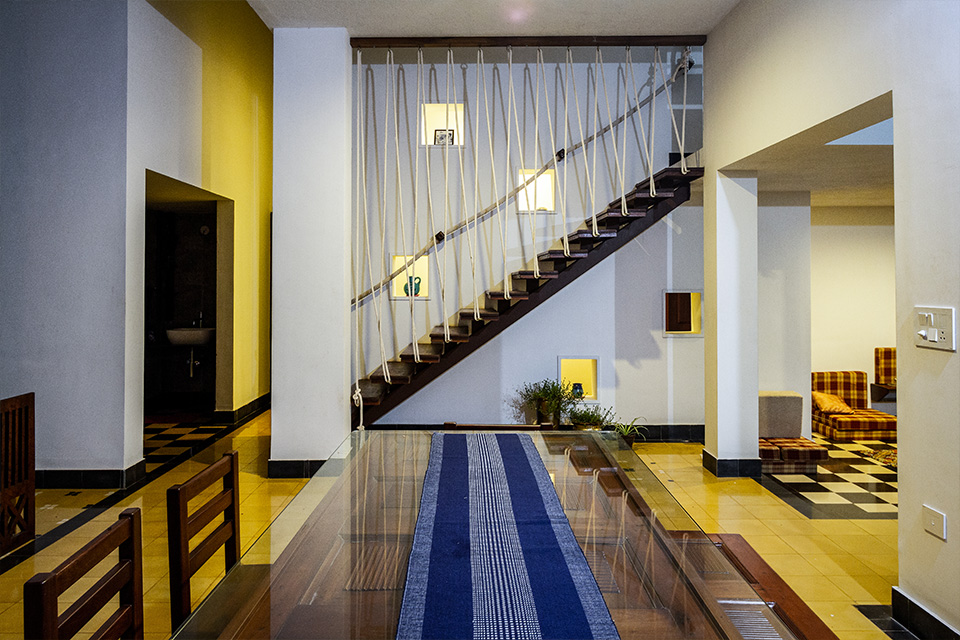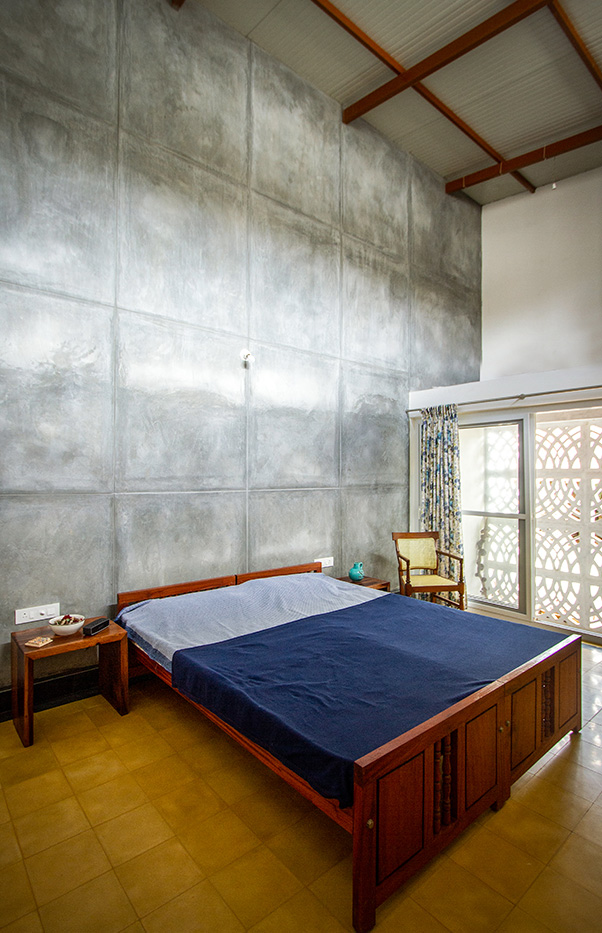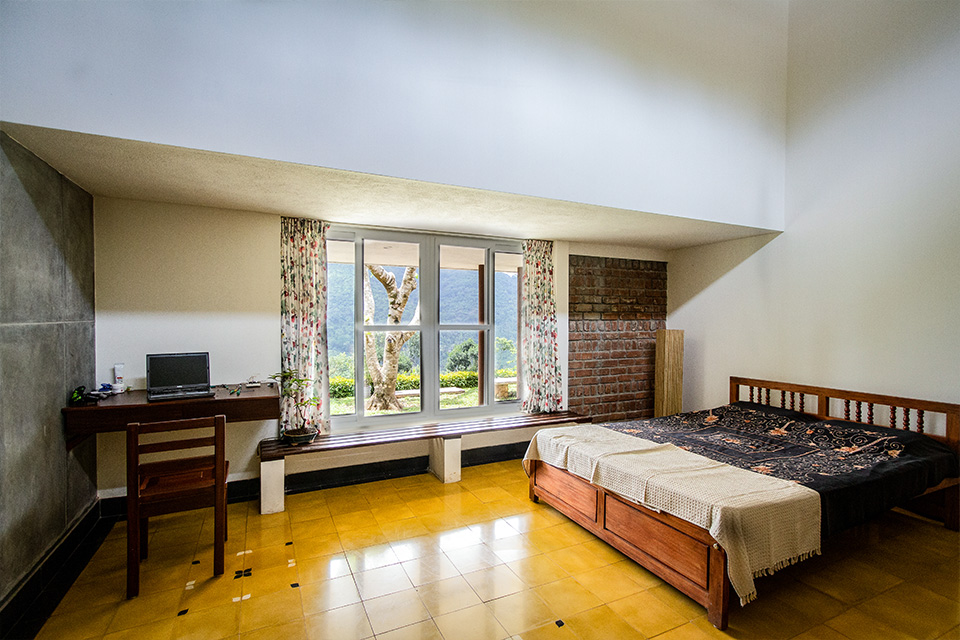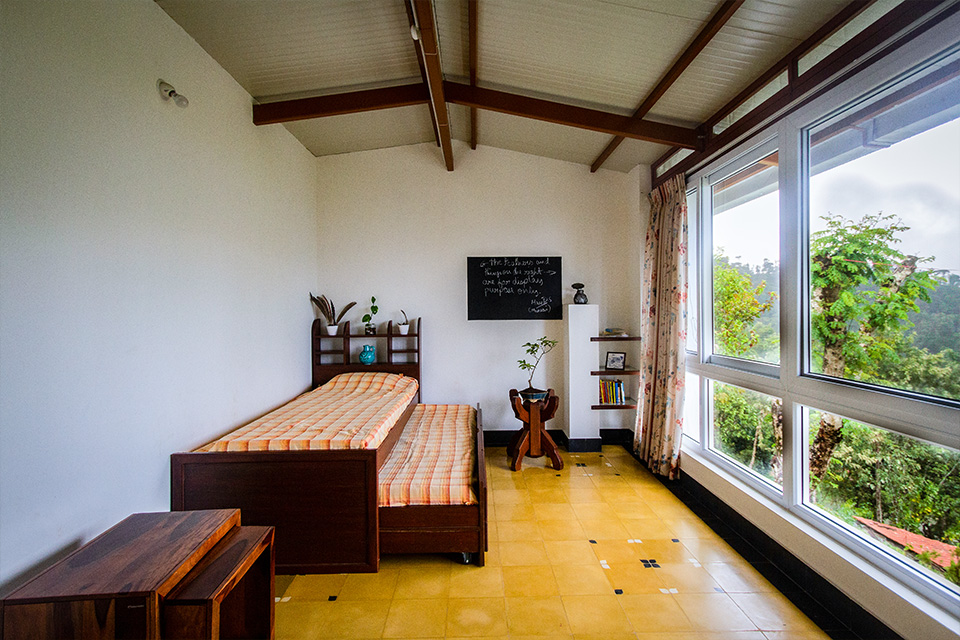 The zoning of the house strikes a fine balance between the public, semi private and private spaces. The interior living spaces offer direct access to the exterior green surroundings in a smooth and seamless transition with usage of large openings. For continuous flow and easy access to the various parts of the house, a double height living room is designed along with a mezzanine that acts as the first floor of the house. The top floor also features an overhang that shelters a balcony, the perfect place for enjoying the mesmerizing views of the surrounding hills.