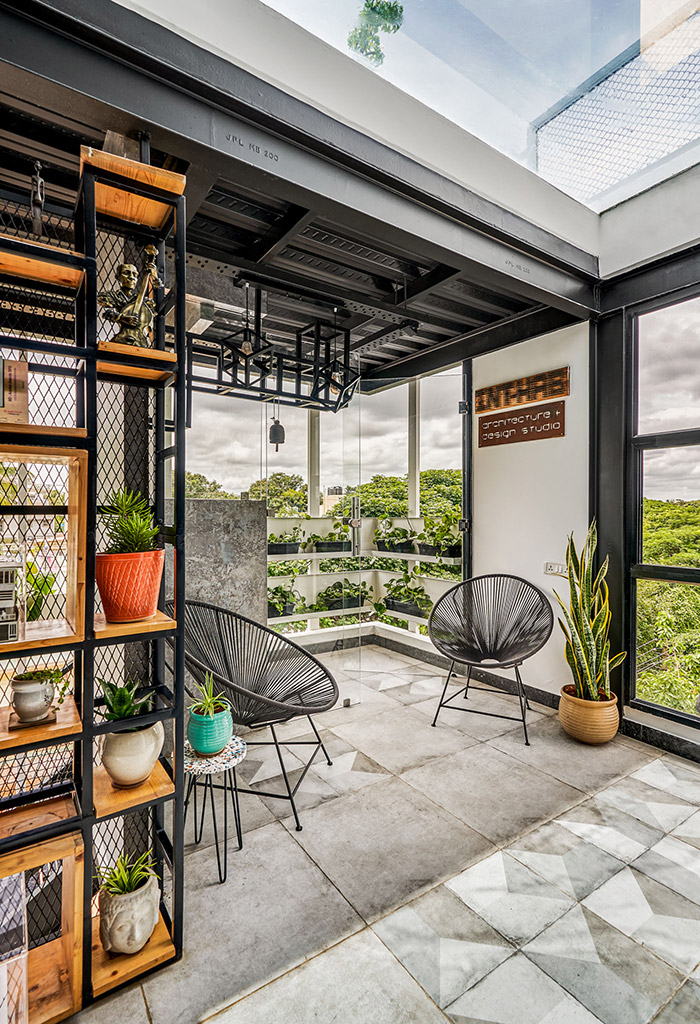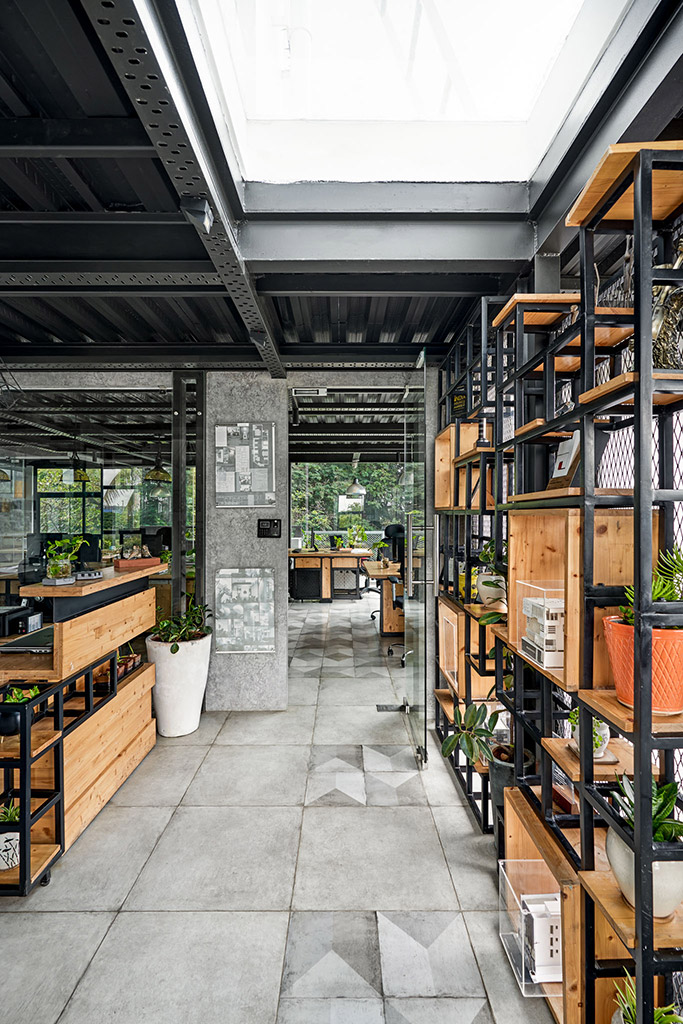 Int-Hab, an Architectural and Design Studio works in office of its own design at Bangalore. The interior design is clean and simple to ensure clutter-free workspace.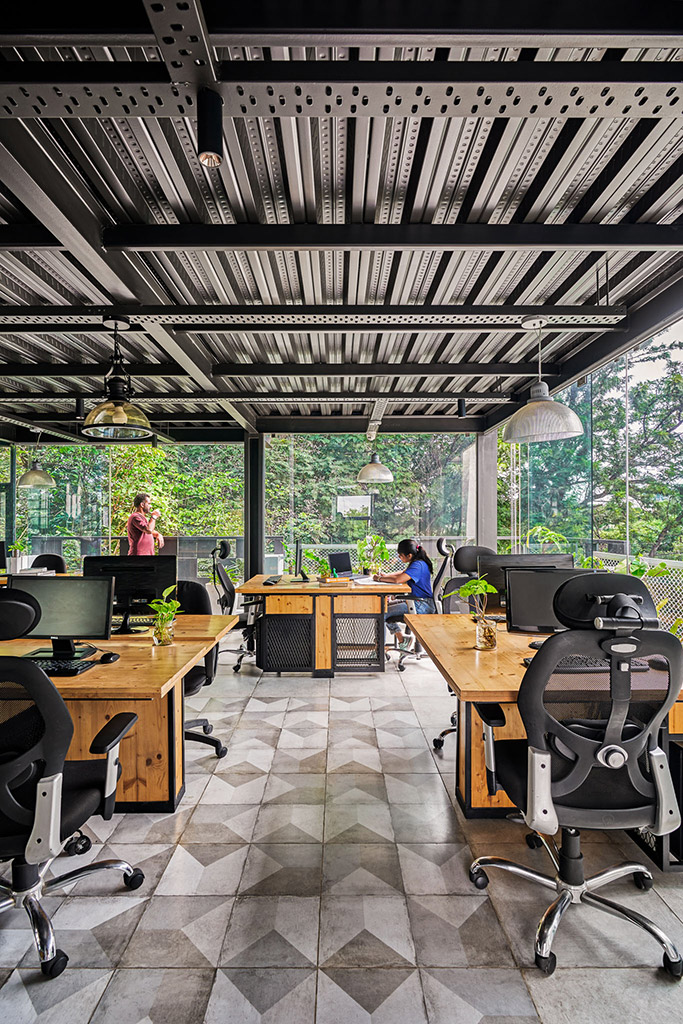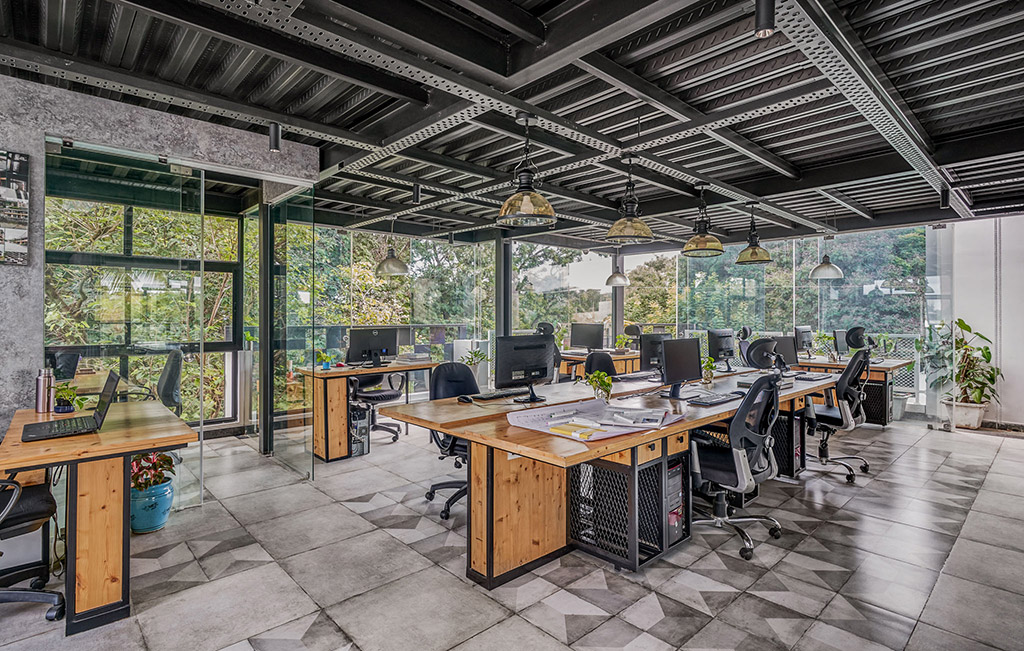 The park facing, agile and collaborative workspace has large openings thatallow natural light to pour in, green elements around the office, the bright white walls and exposed ceiling creates an informal and stress-free work environment that encourages easy communication, organic interaction, and engagement among employees.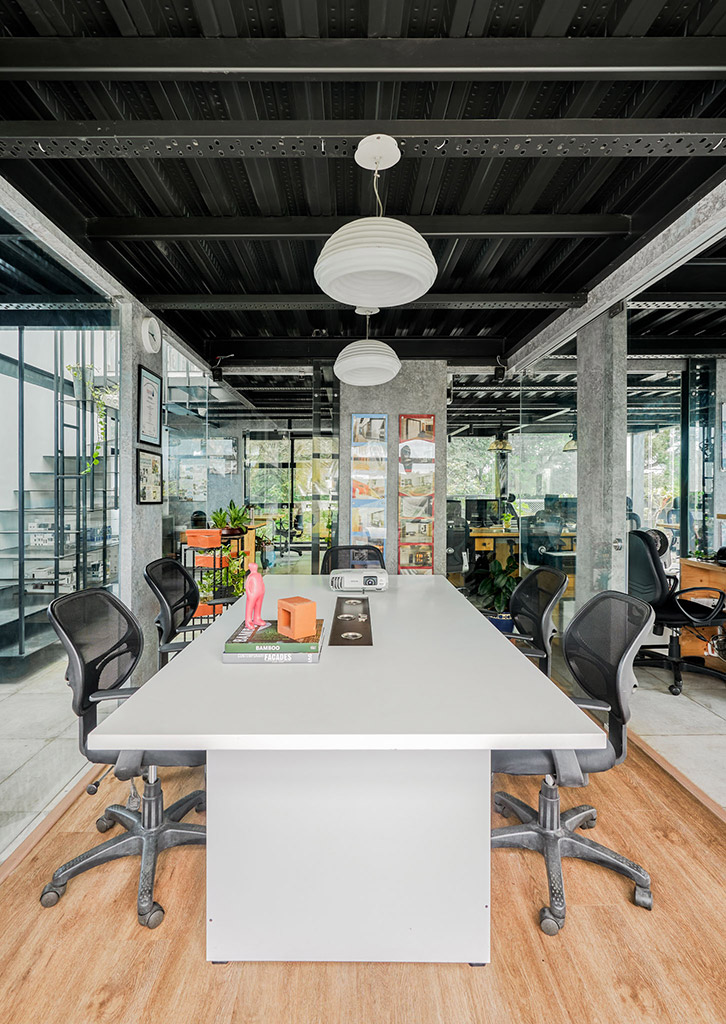 The work space is simple and spacious, furnished by customized workstations made of metal and pinewood.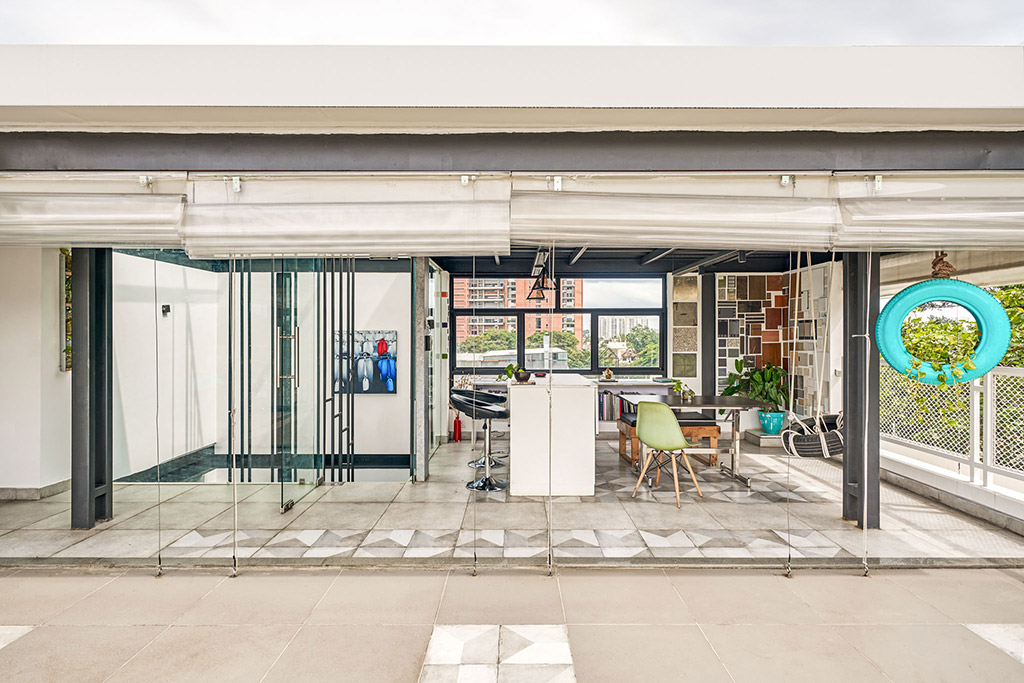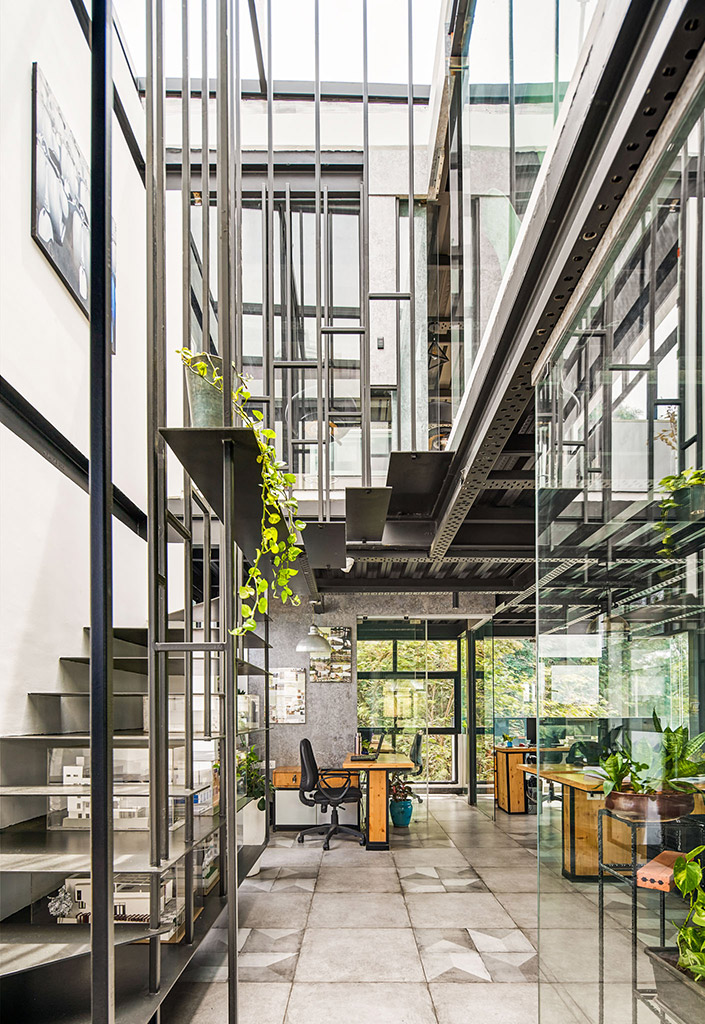 The terrace has a cafeteria and a break out zone for employees who need a change of scenery, whether it is to socialize over lunch or for team huddles.
One of the highlights is the suspended stairway between the office space and terrace area. Besides being an architectural feature, it also doubles up as a display space, thus making the space neat and airy.