The idea for this mixed-use project located in Bangalore, was context based and inspired by the architects need for an office space while retaining the residential flavor of the layout. This ground-up 4-story mixed-use building contains the architect's office, a curated décor store and apartments.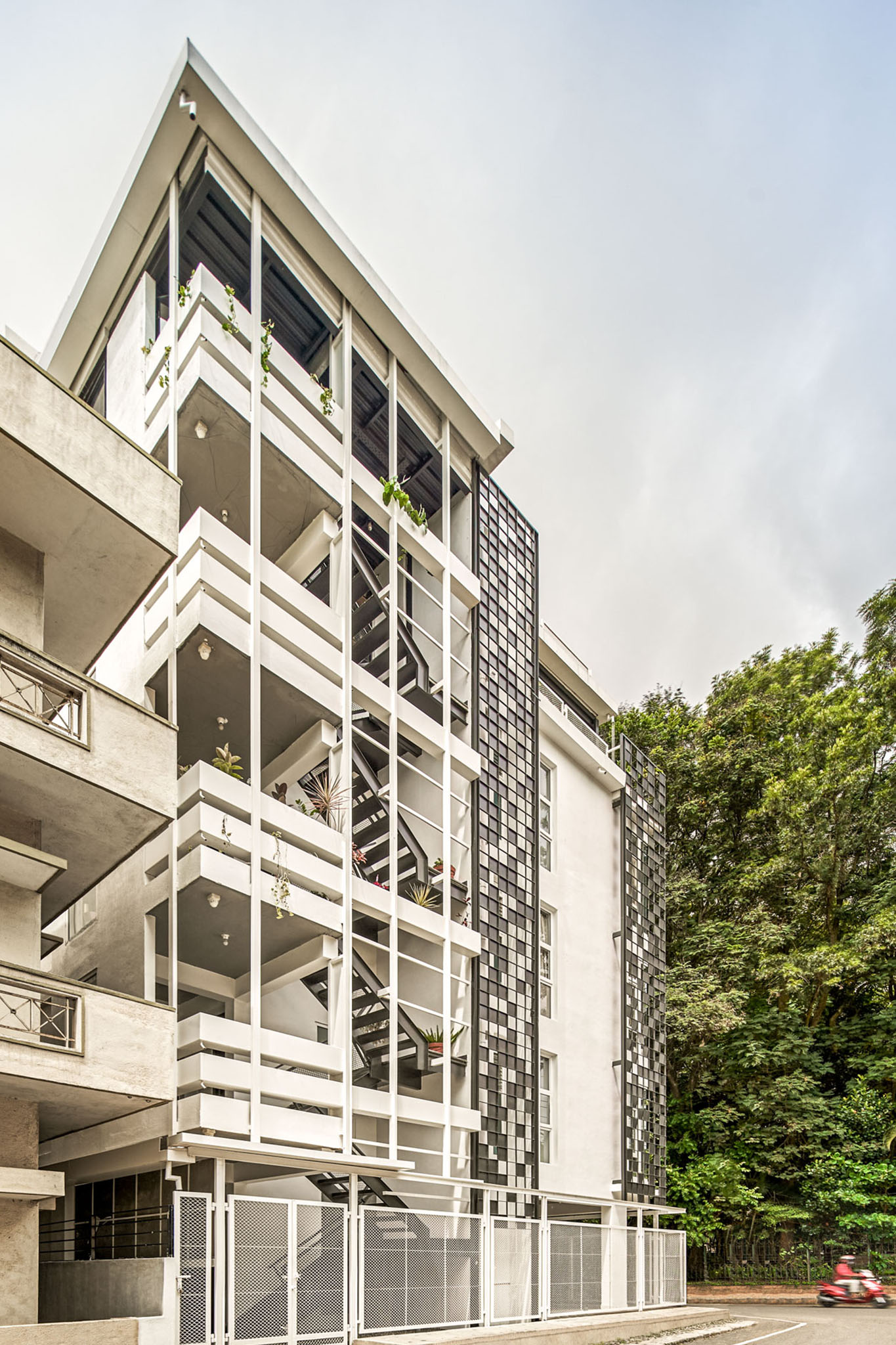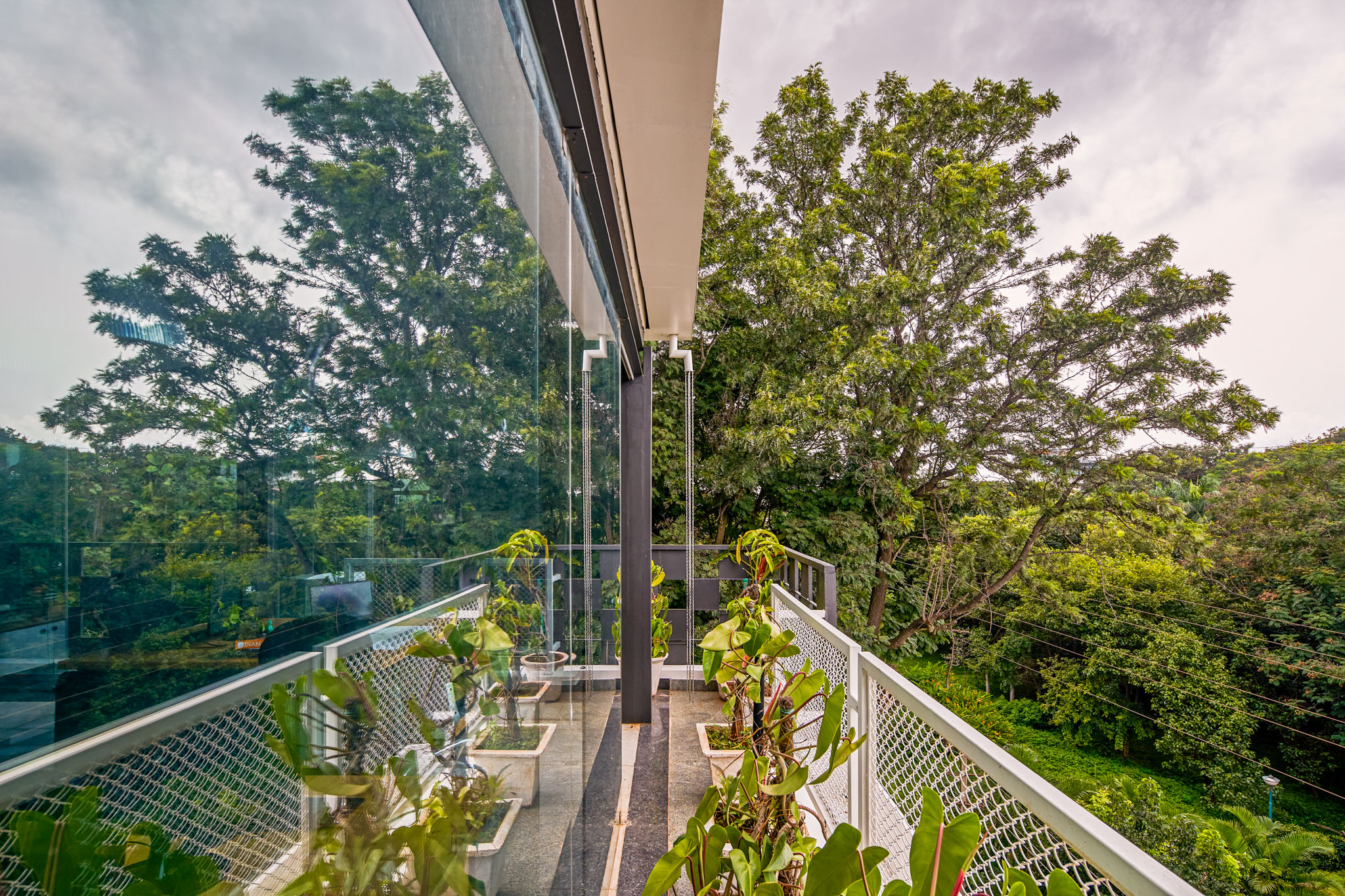 The minimalistic and contemporary built form is a composite structure of concrete and mild steel. The building's appearance was also created in response to the surrounding landscape and features a kinetic facade that moves with the wind; while creating interesting shadow patterns throughout the day. By incorporating motion into architecture, the occupants have another dimension by which to interact with their surroundings.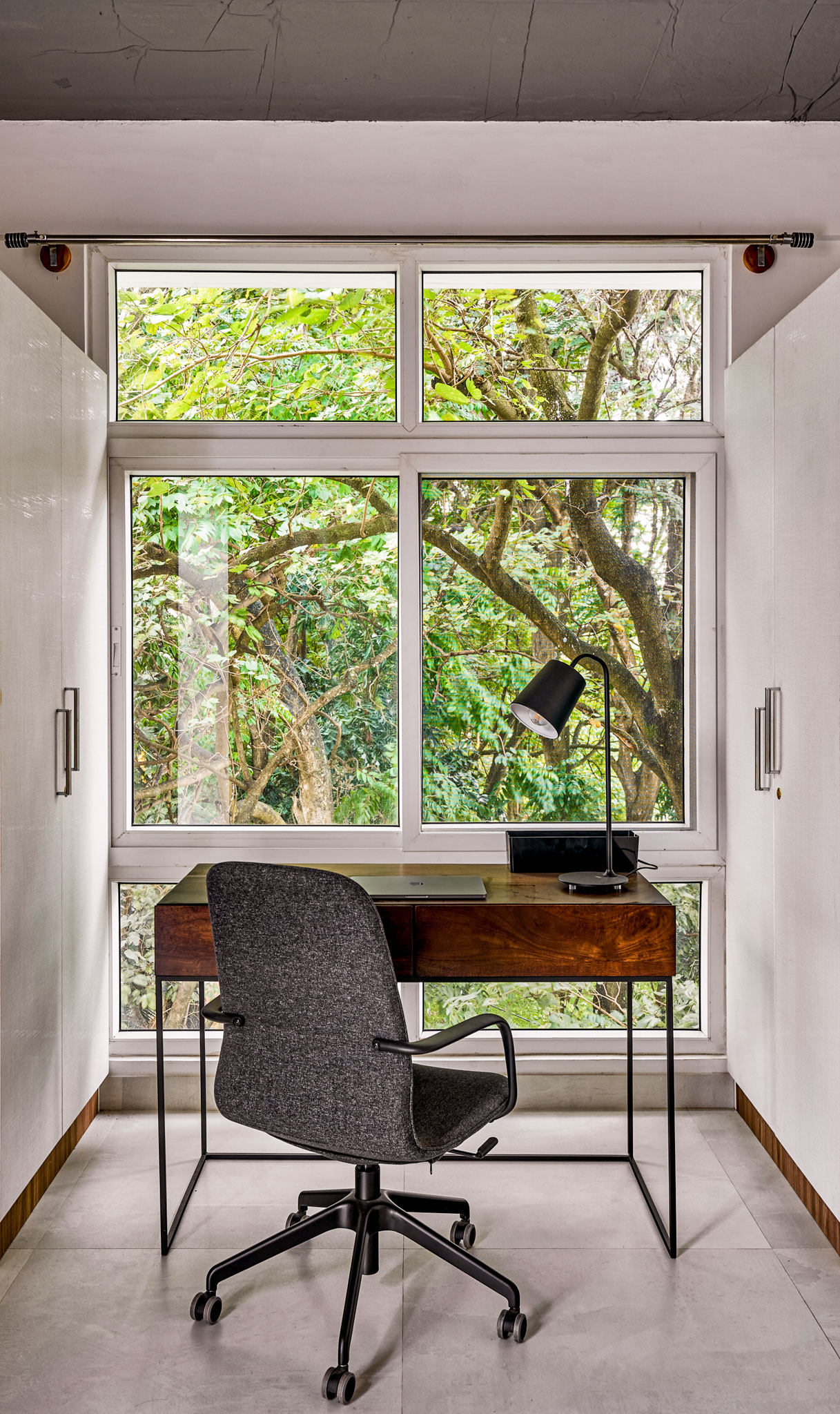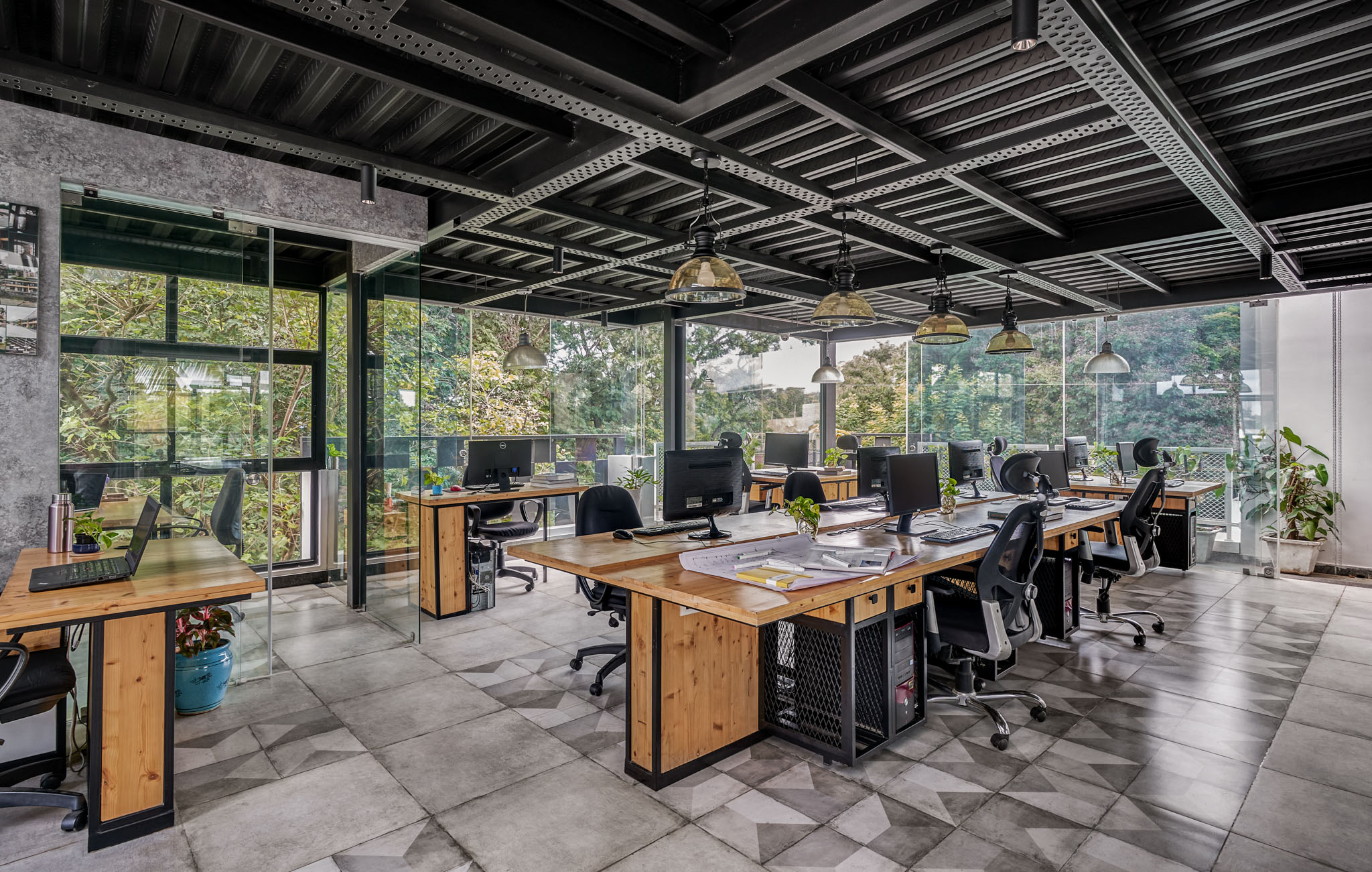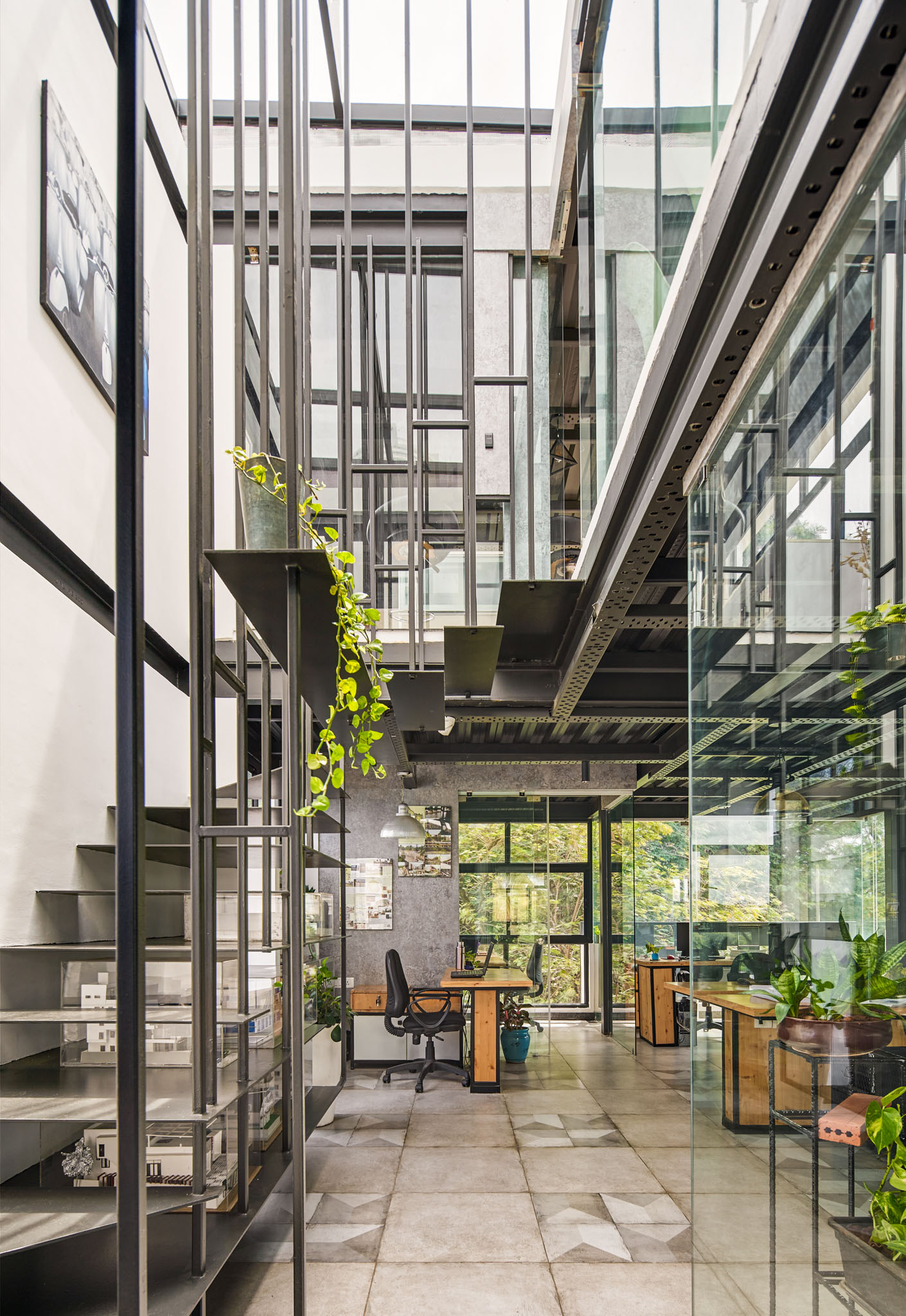 The interior spaces have been designed keeping functionality in mind. Usage of large openings that offer direct access to the exterior green surroundings ensures beautiful blend of the indoor and outdoor spaces.