This compact and cozy apartment space set in an urban context is designed for a young working couple. The idea was to create a minimalist and modern space which is also functionally optimal with the right aesthetics.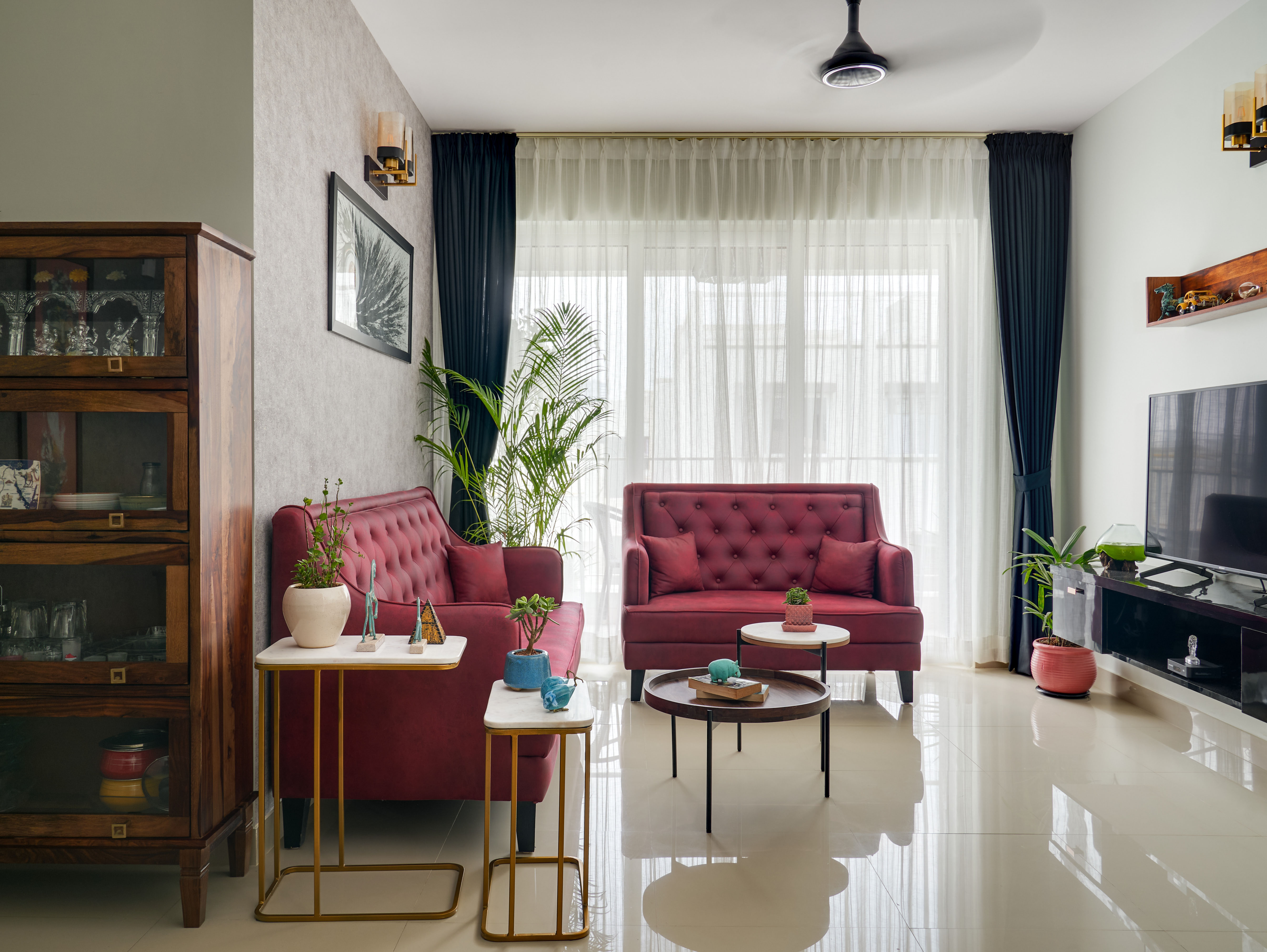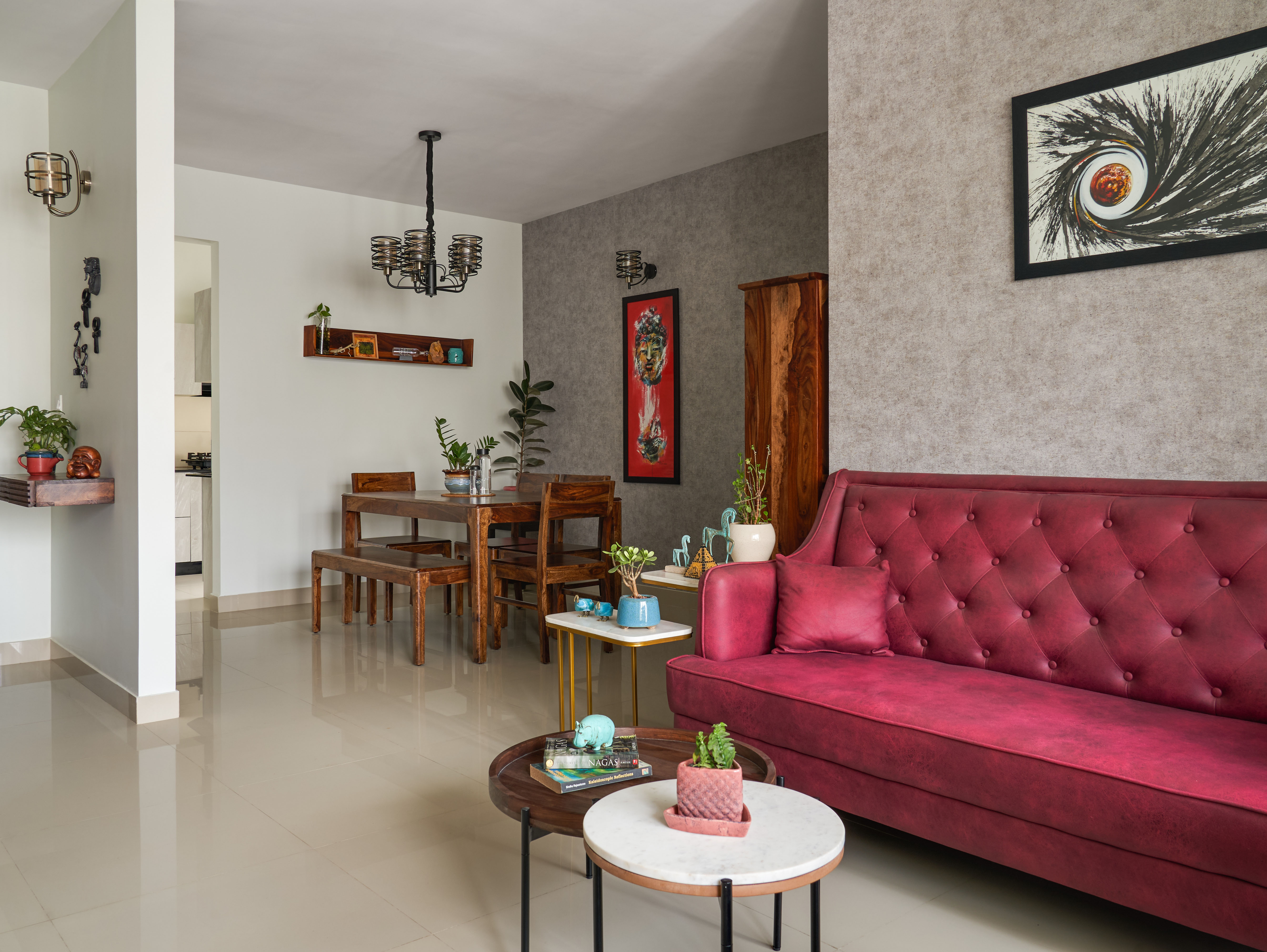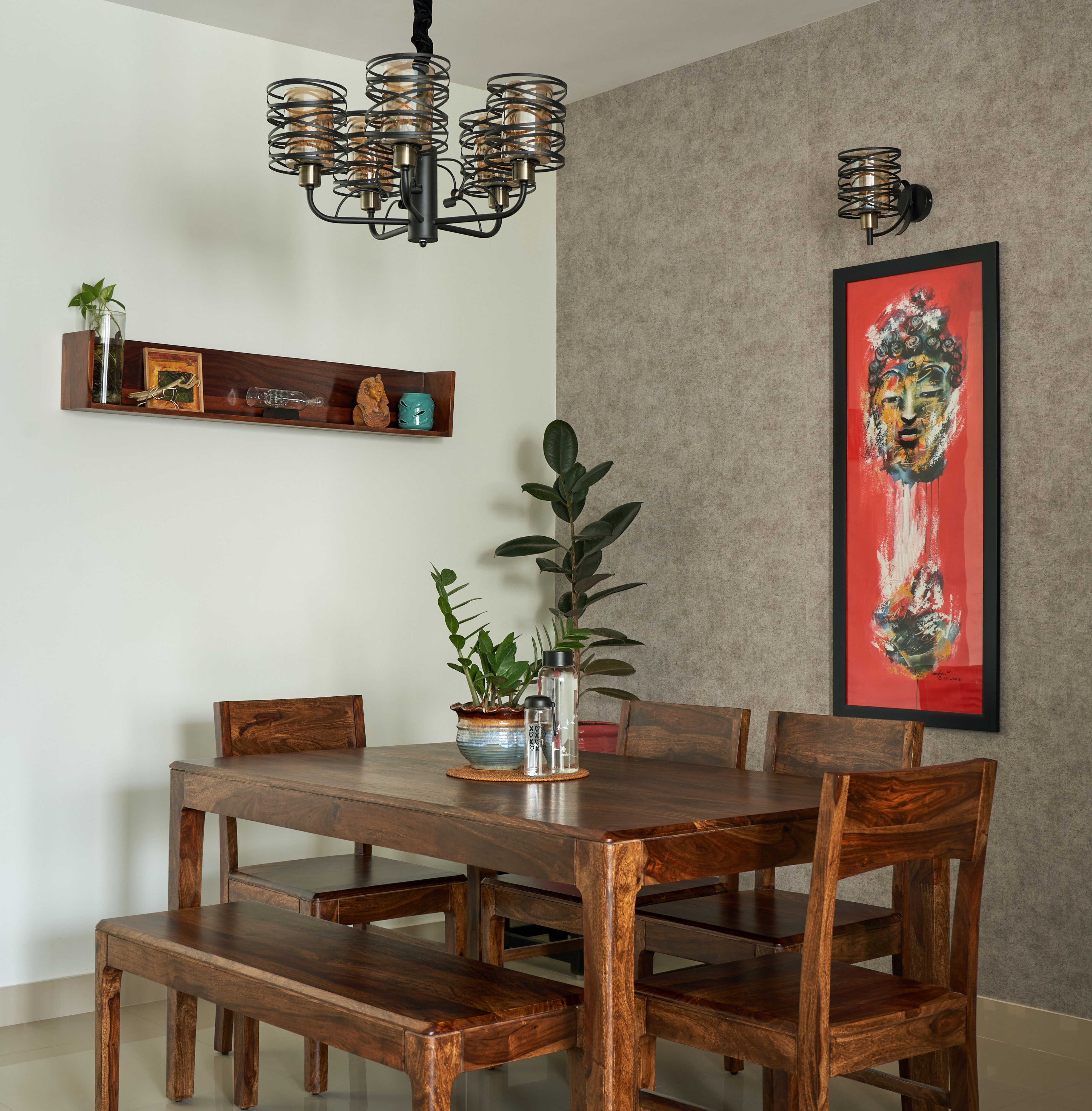 The design mostly includes furniture pieces and décor items that have been tastefully sourced to suit the clients needs. The overall color palatte across the apartment is neutral with the furniture pieces adding a pop of color to spaces.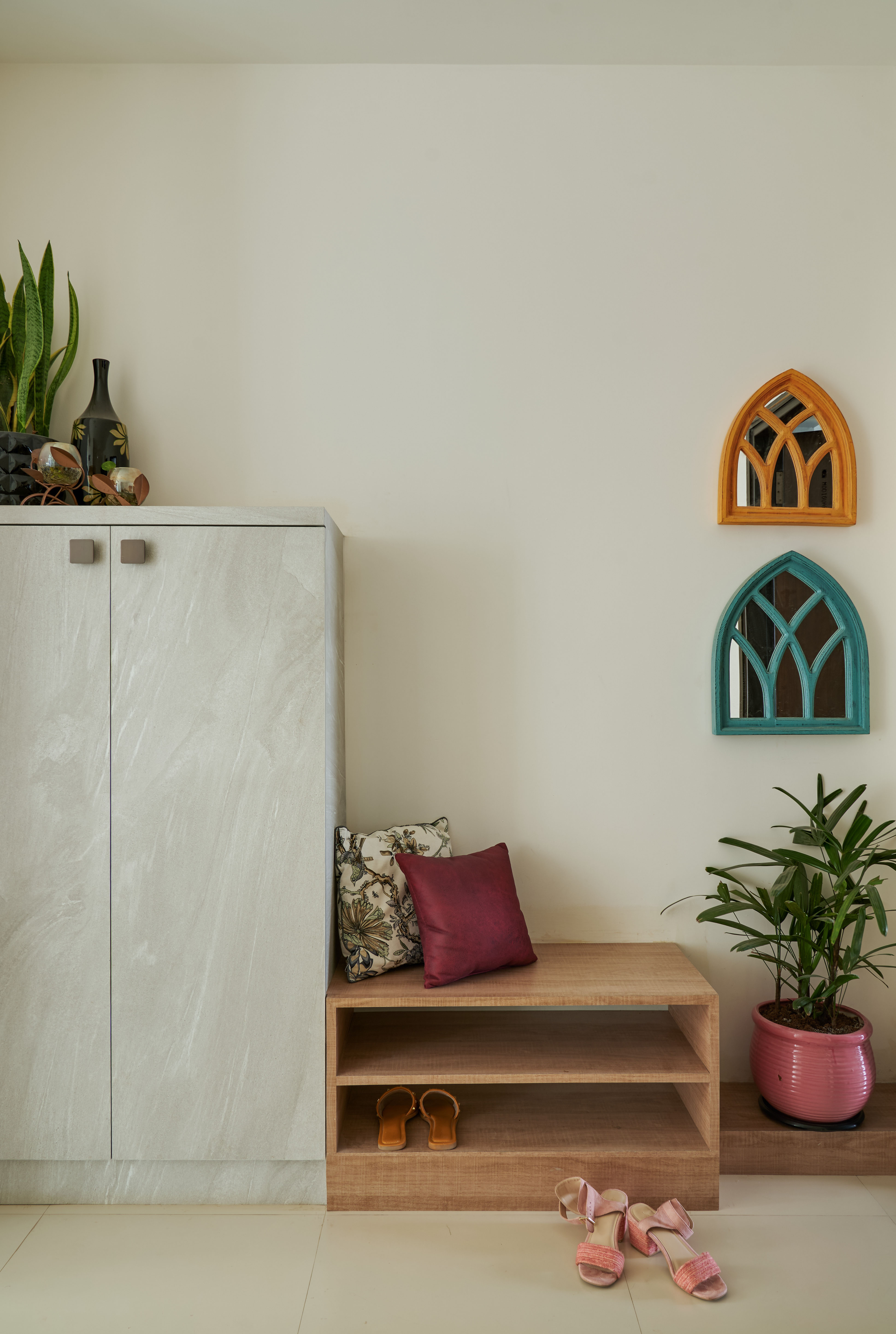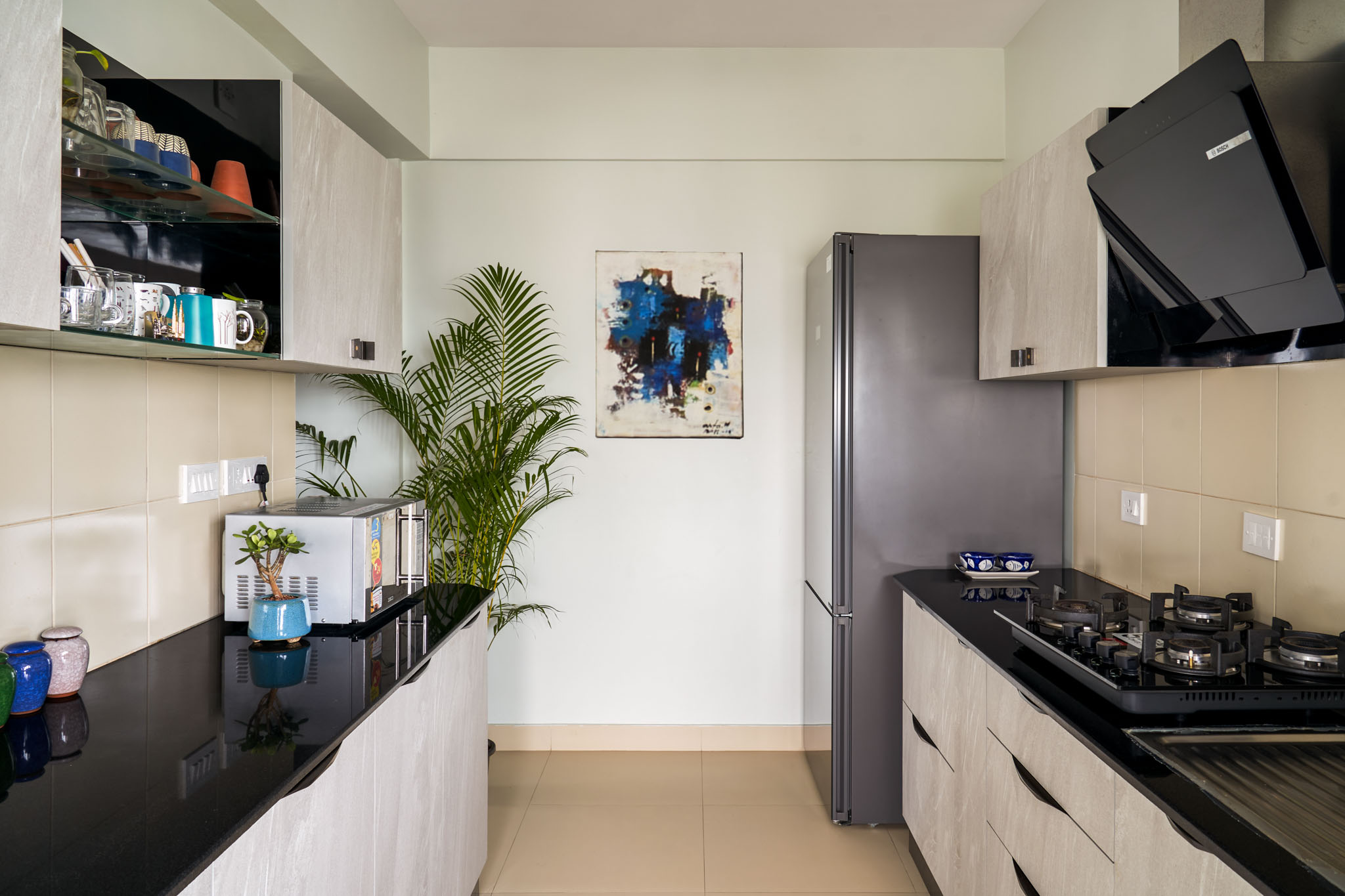 The foyer near the door is designed artfully to give a welcoming vibe to all. Overall, each space along with the décor, art work and the green elements looks bright and cozy.