A 125 bed multi-specialty hospital project located in Bangalore.
During the design phase of this hospital functionality and energy efficiency stood in the foreground. Based upon the climatic condition zoning of the spaces was considered by placing wards on the north-east and north-west with maximum fenestrations. The south-east and south-west corners were used for medical procedural area blocking most of the spaces with solid walls.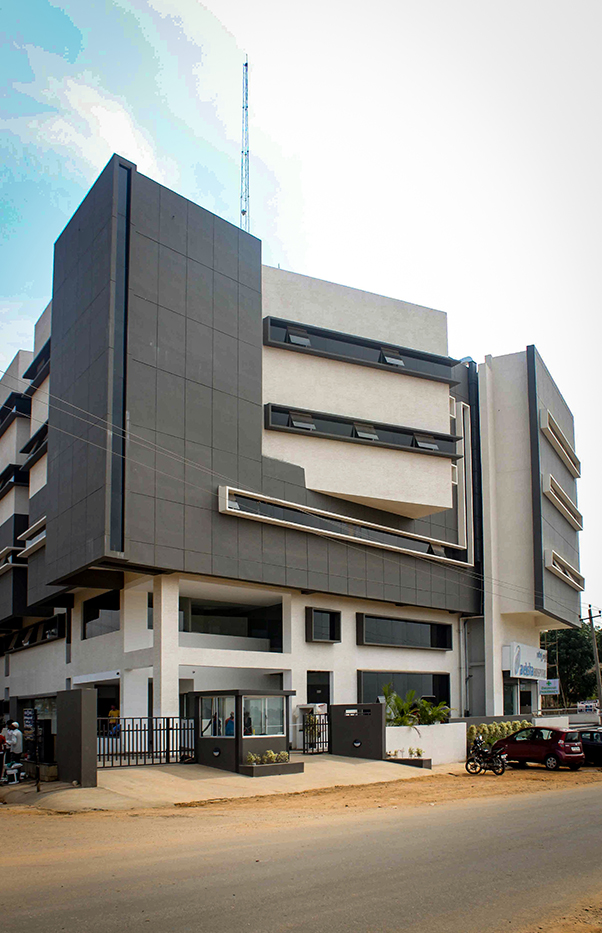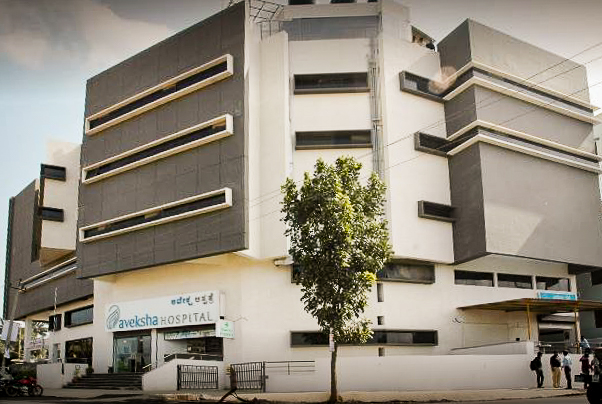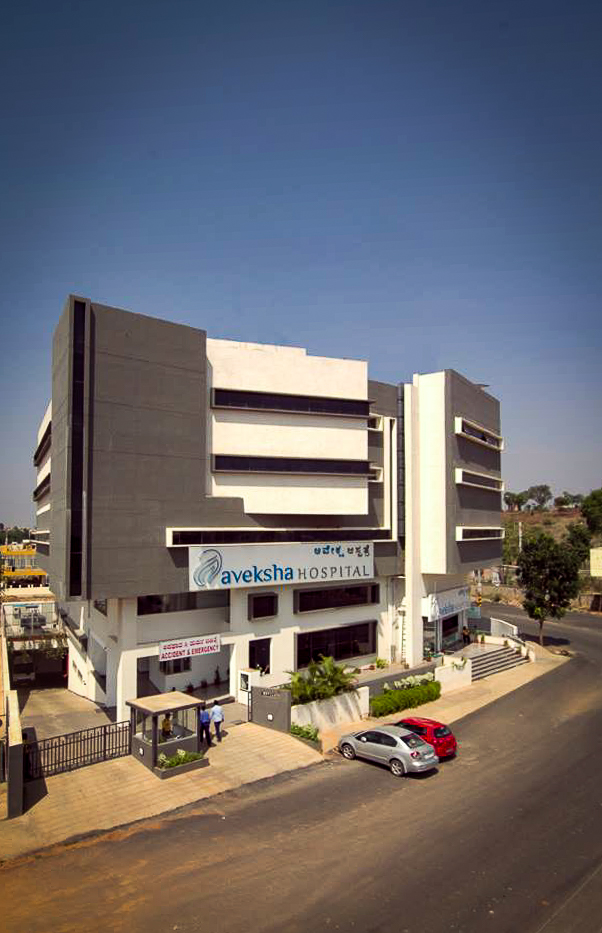 Commercial spaces and entry positioned along the road side like entry to in-patient and emergency on the north east, outpatient and pharmacy on the north west, food court on the south west corner, hence the activity and the traffic movement is spread along. Entry and exit for services like transformer and medical wastes was placed along the south east side of the building.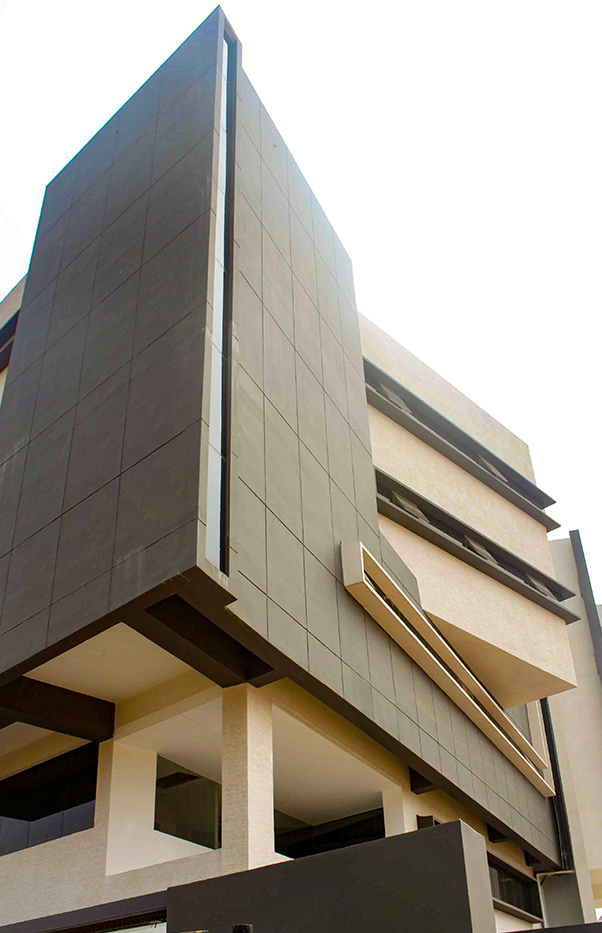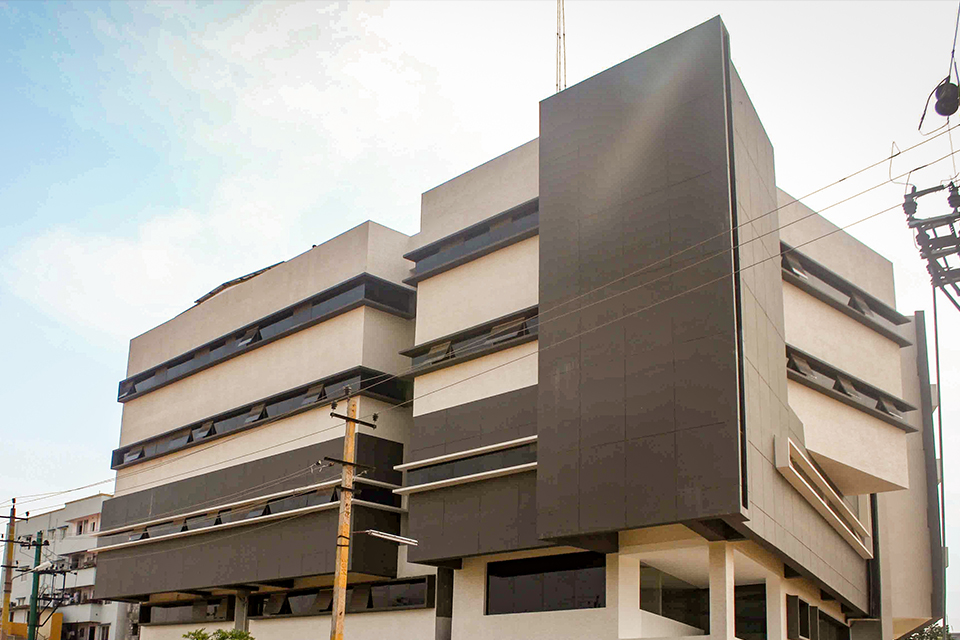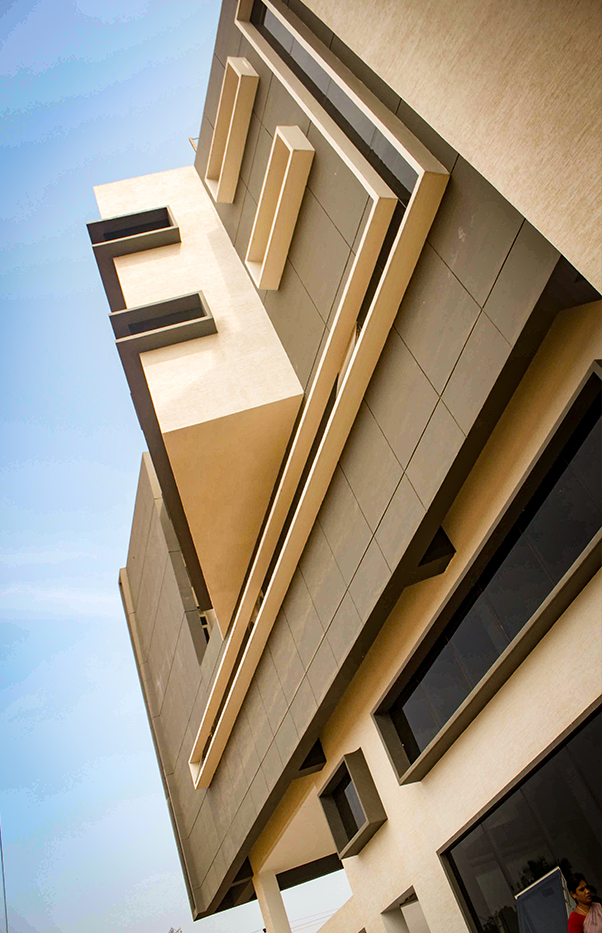 Considering the site condition the foot print of the built structure is designed to run parallel to the site boundary, thereby working with planes along the facades. Optimization with regards to space utilization was achieved in this project. Monotony in design was tackled by extruding the horizontal planes resulting in an interesting play of patterns in the facade. While the hospital is designed for effectiveness, amenities such as courtyard style seating and furnishing, indirect lighting, green spaces and prayer areas that are appreciated by the patients, families and staff likewise have also been provided.