Blending the built and unbuilt through the unique footprint of the site makes this house a perfect example of harmony with nature.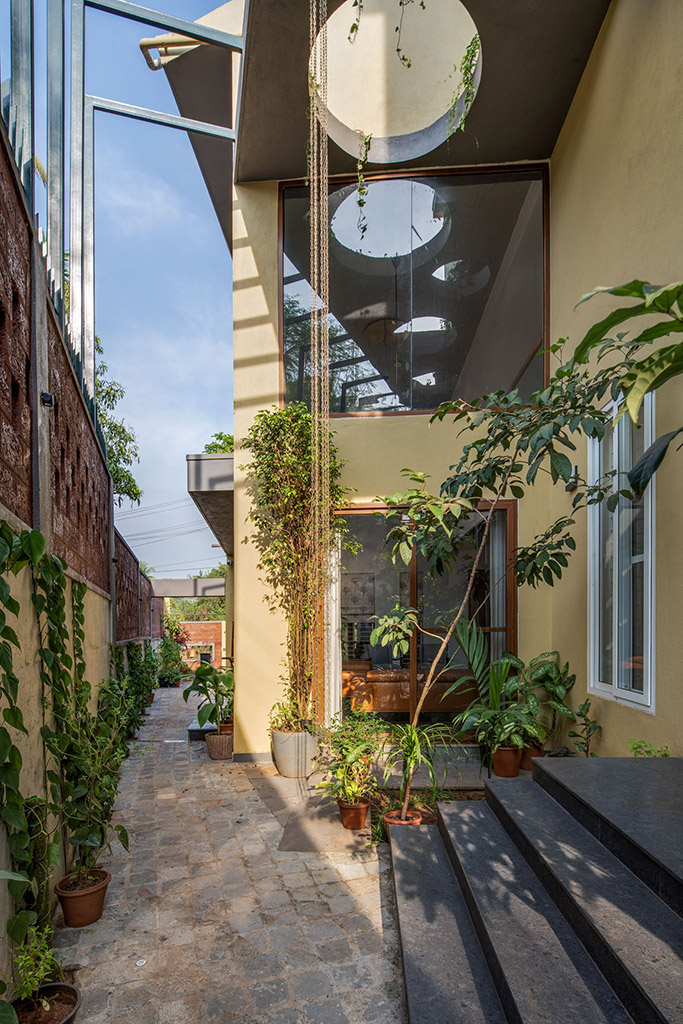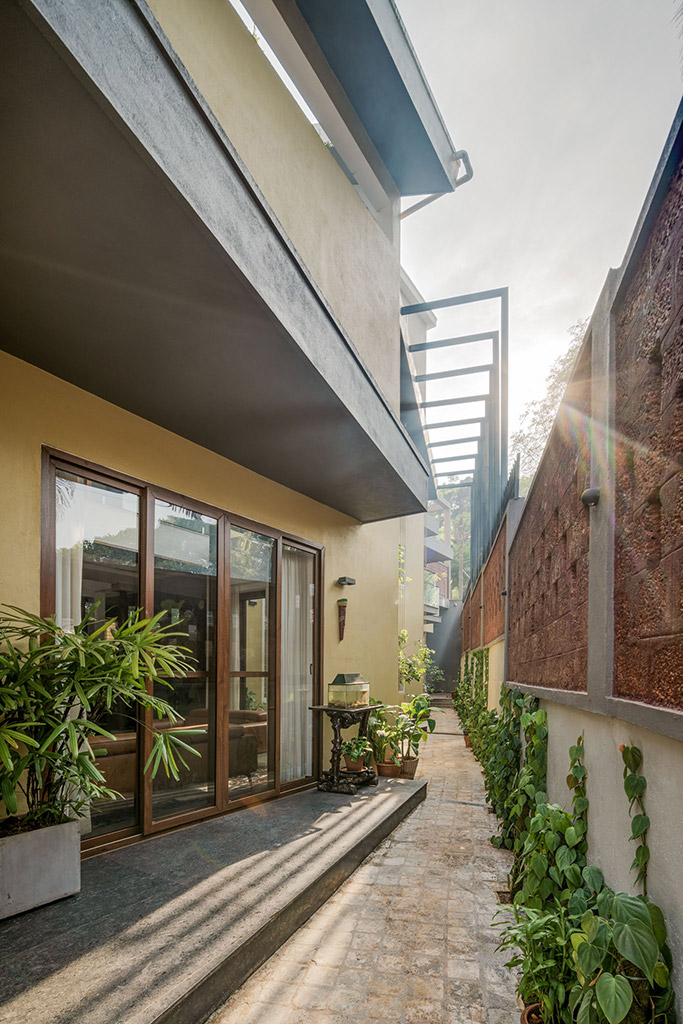 The second house which is the larger of the two is designed in the trapezoidal portion of the site. Due to this, it is recessed in one side with offsets alongside which the functional spaces are aligned. This setback space makes way for a nice garden area, which can be accessed from each of the functional space. This helps in seamless connectivity of the interior and exterior space.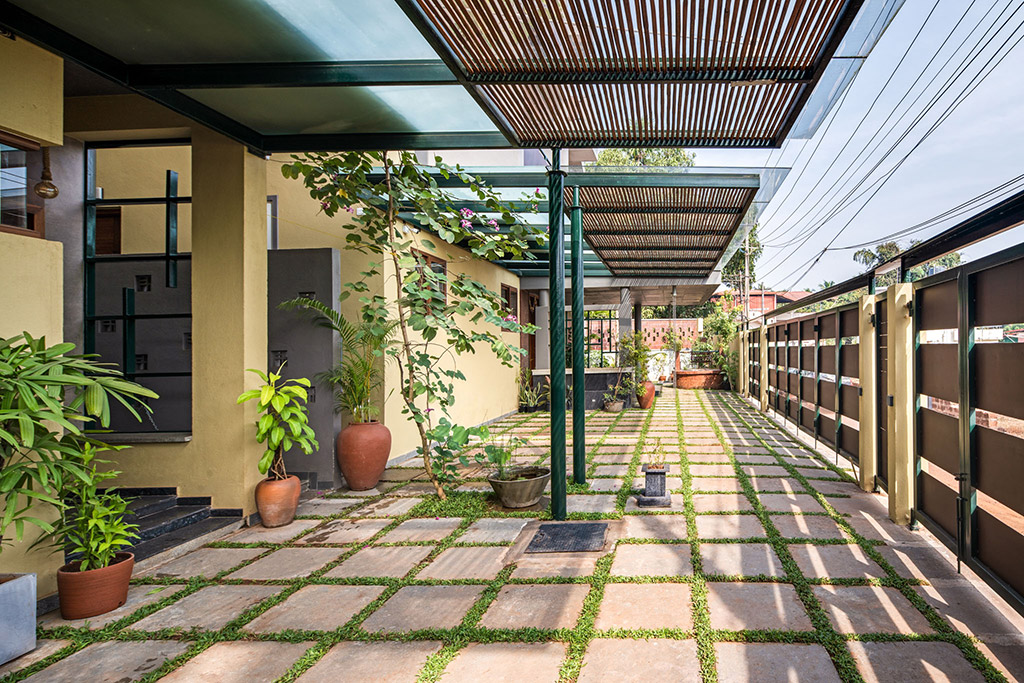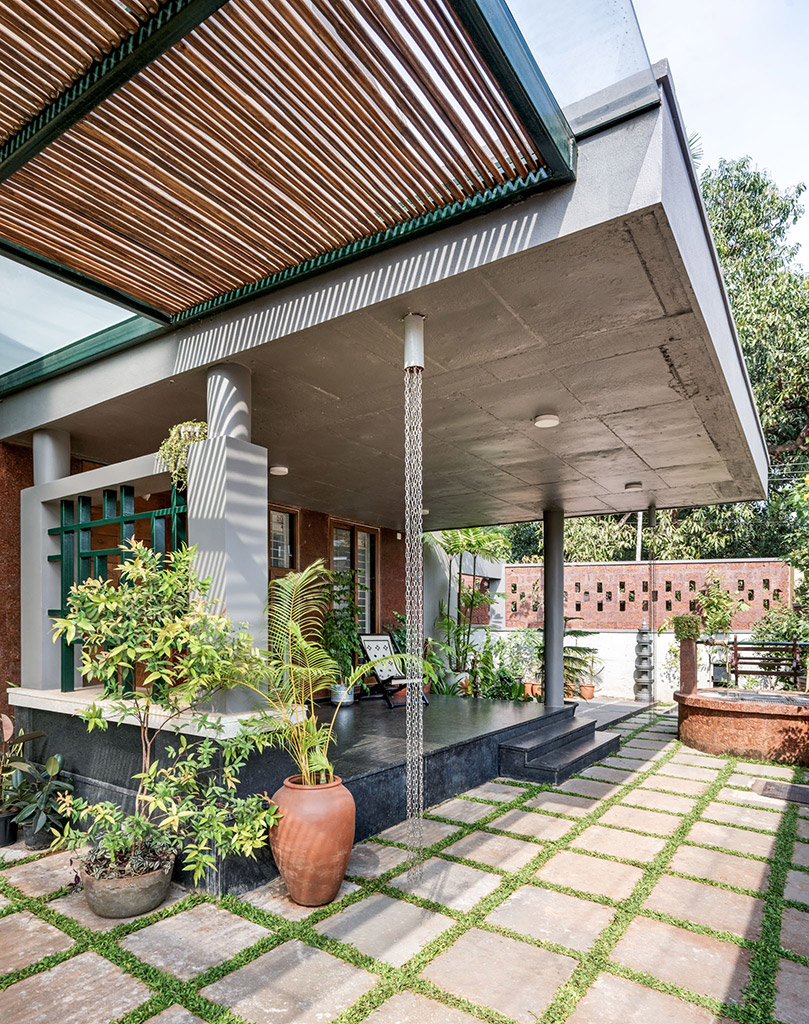 Elements like the courtyard, verandah space or Jagali, the garden space is married effortlessly with modern elements such as the car park with UV resistant glass roof, metallic staircase. In this project the god is in the details, for example the car park roof has been provided with bamboo sticks in the ceiling to combat the heat from the harsh sunlight. The well in the corner of the site is blended into the landscape. The outlets provided for the rain water has cast iron chains as ornaments and to enhance the beauty of the monsoon weather.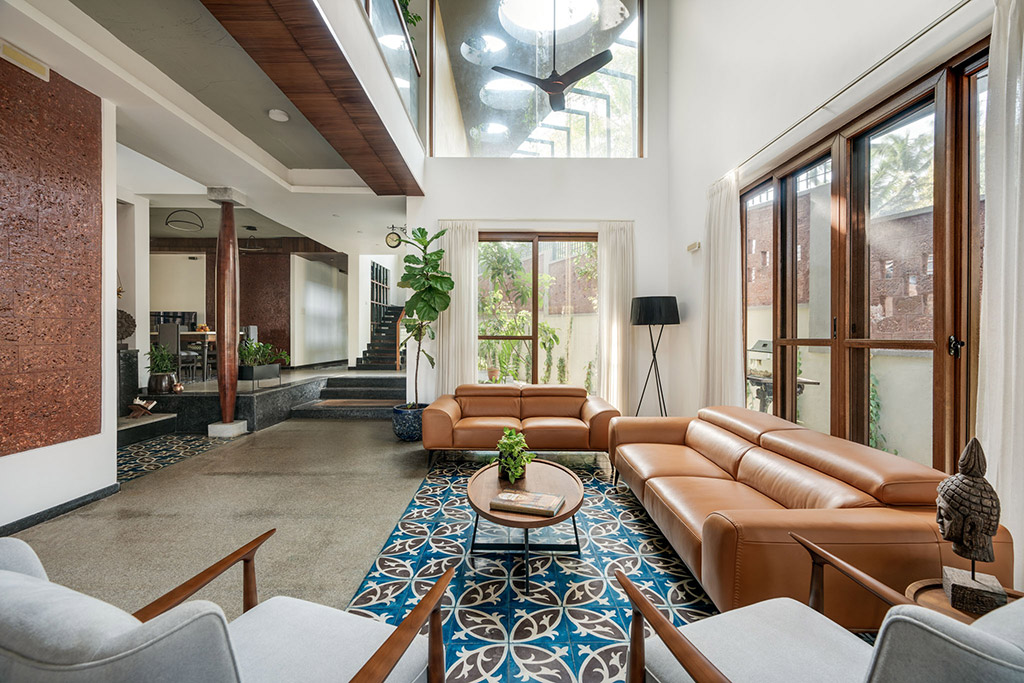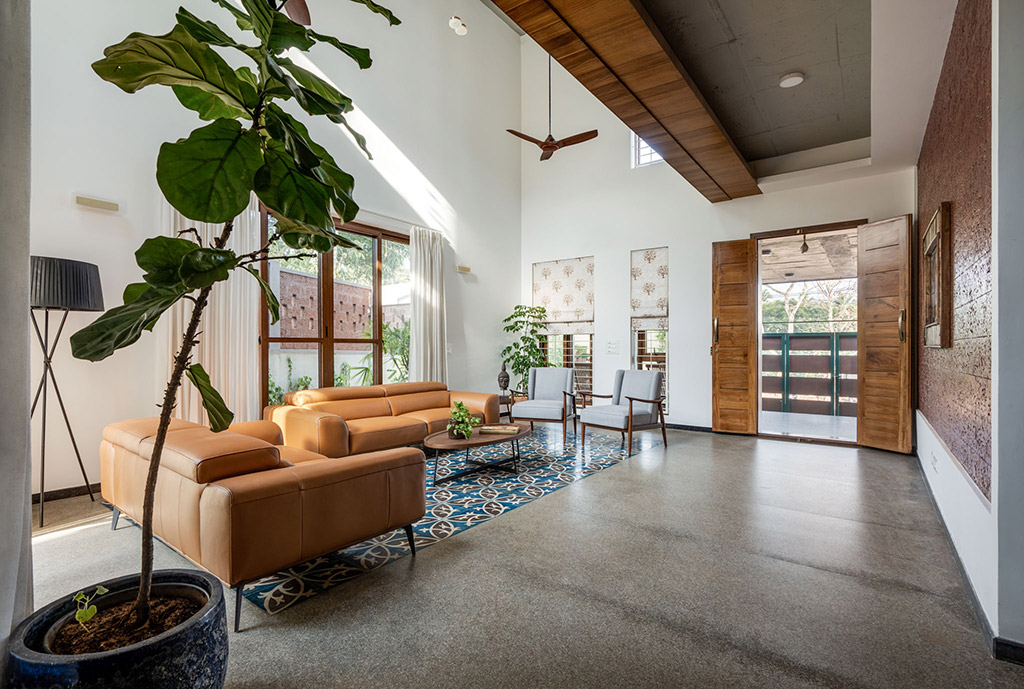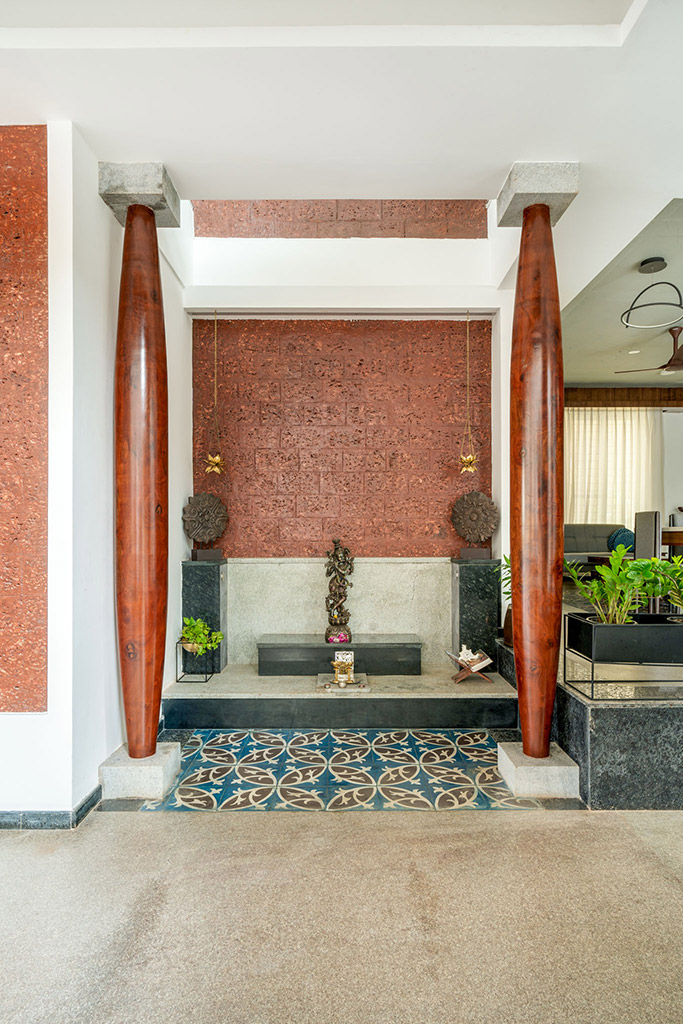 The ground floor of the house has a living space along with dining, kitchen and two bedrooms. The minimalist puja is a combination of laterite, classic wooden pillars and colourful Athangudi tiles.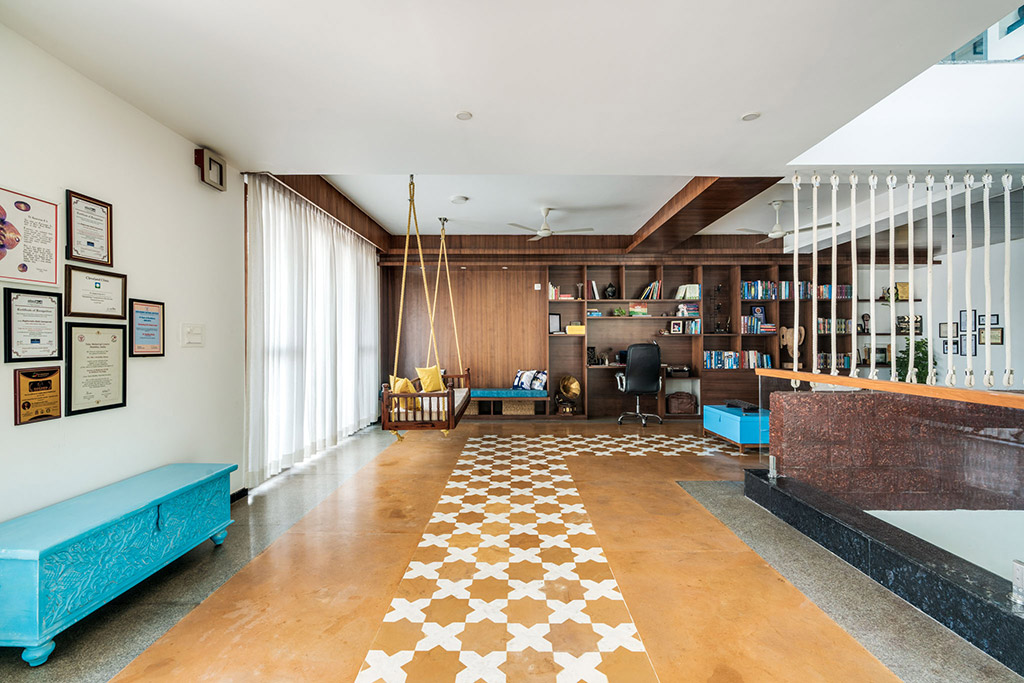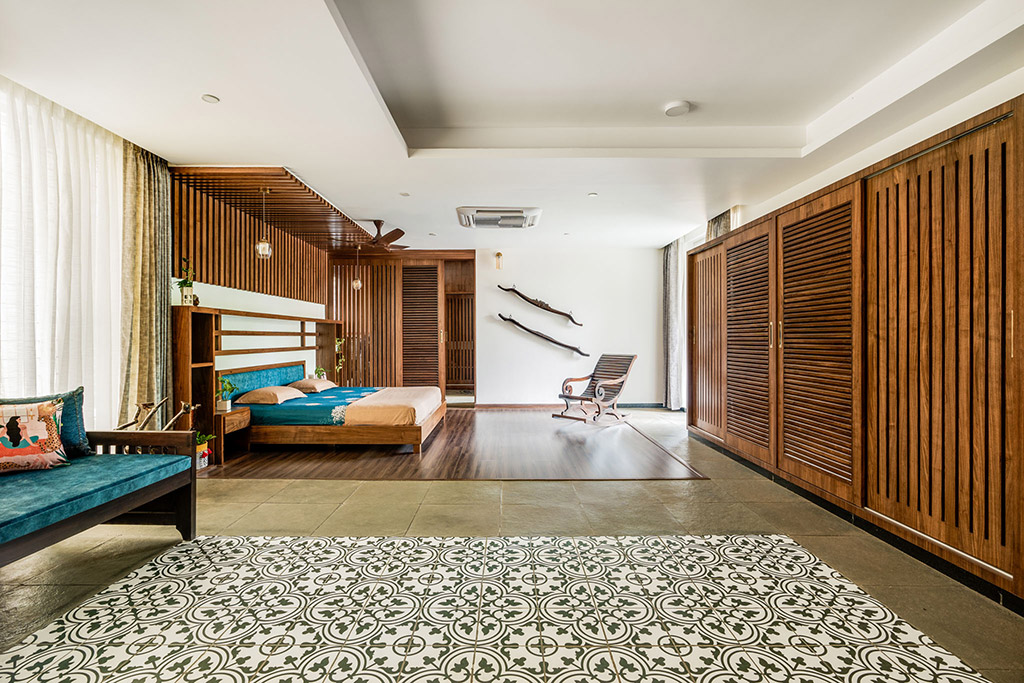 The second floor is completely private with a master bedroom and a library area that can be used for unwinding over a book or music with family and friends. At times the space could also be utilized for work meetings. The third floor is designed to have the recreational spaces like the gym, art corner and a home theatre.