Situated in a trapezoidal site, this house utilizes climate responsive features along with a classic combination of modern and vernacular to create a style statement.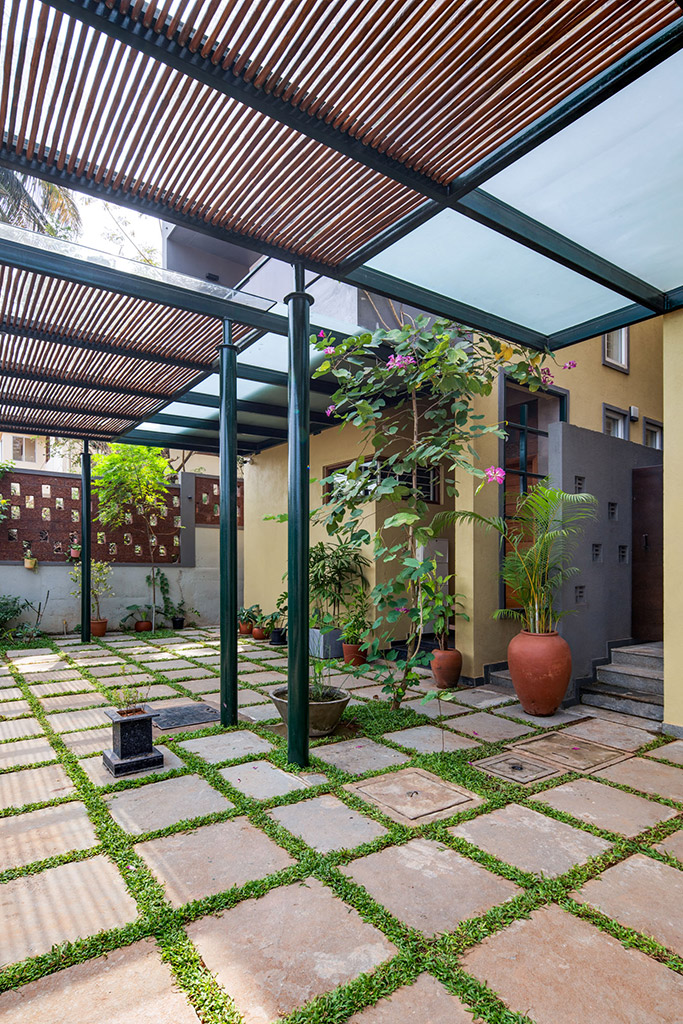 The Linear house is designed along the length of the site in a size of 22' by 100' such that it factors the hilly terrain into the design. Great care has been taken to ensure cross ventilation and day lighting is achieved overall, through elements like high volume ceilings, double height spaces, sloped roof with optimal water proof treatment.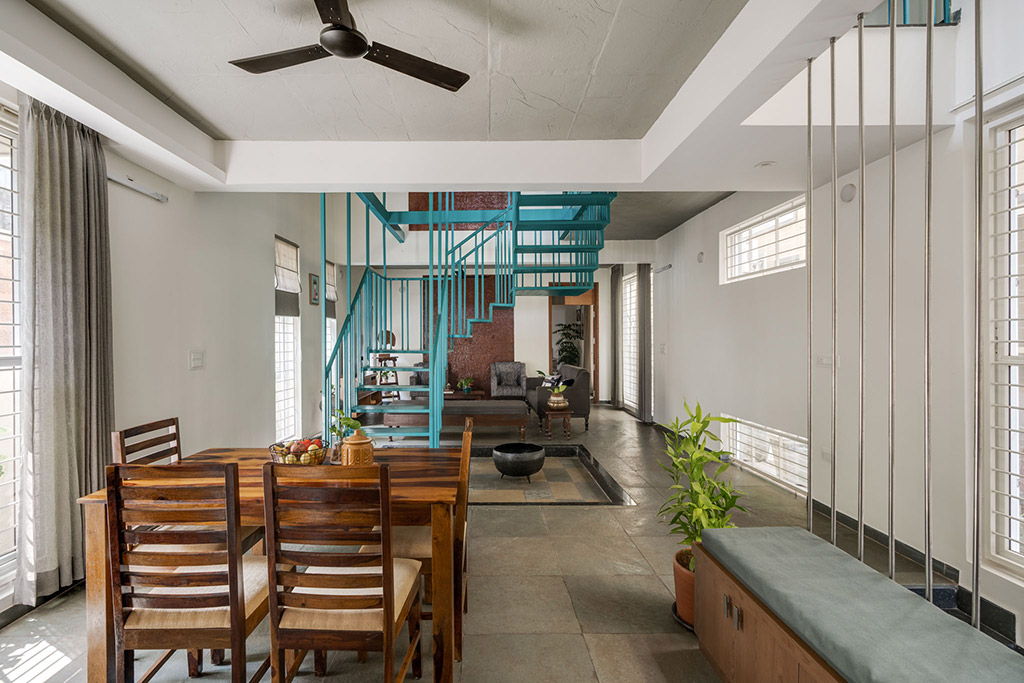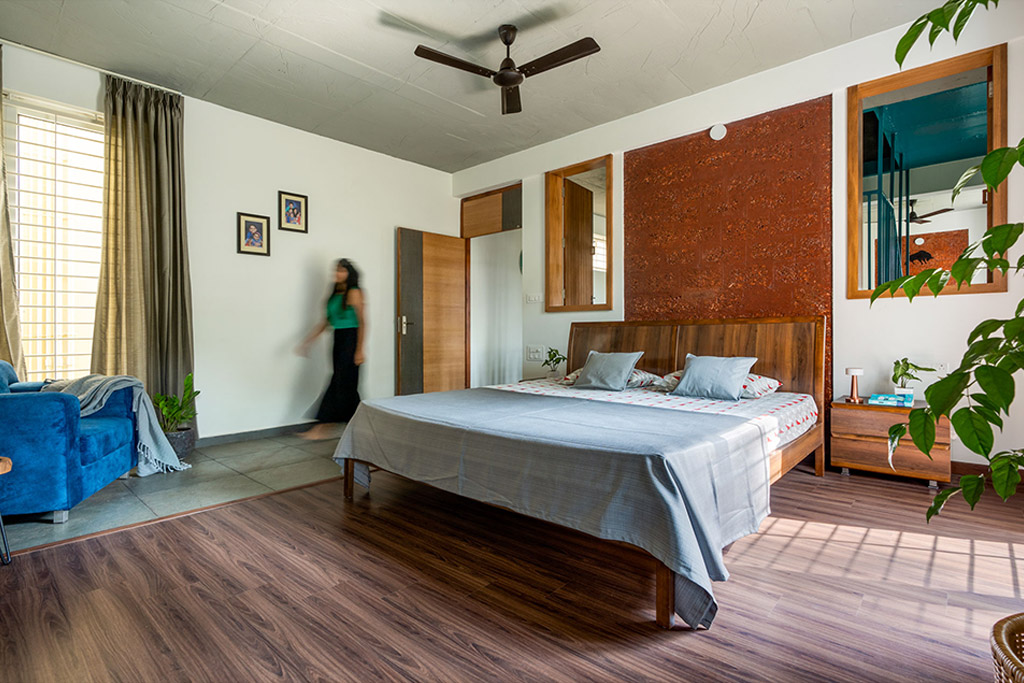 This house has a simple plan and is divided into two parts. The front portion has the house which is in two floors and the back portion has the architecture design studio. The ground floor has the kitchen, dining, living space and a bedroom. The first floor has two rooms and a family space.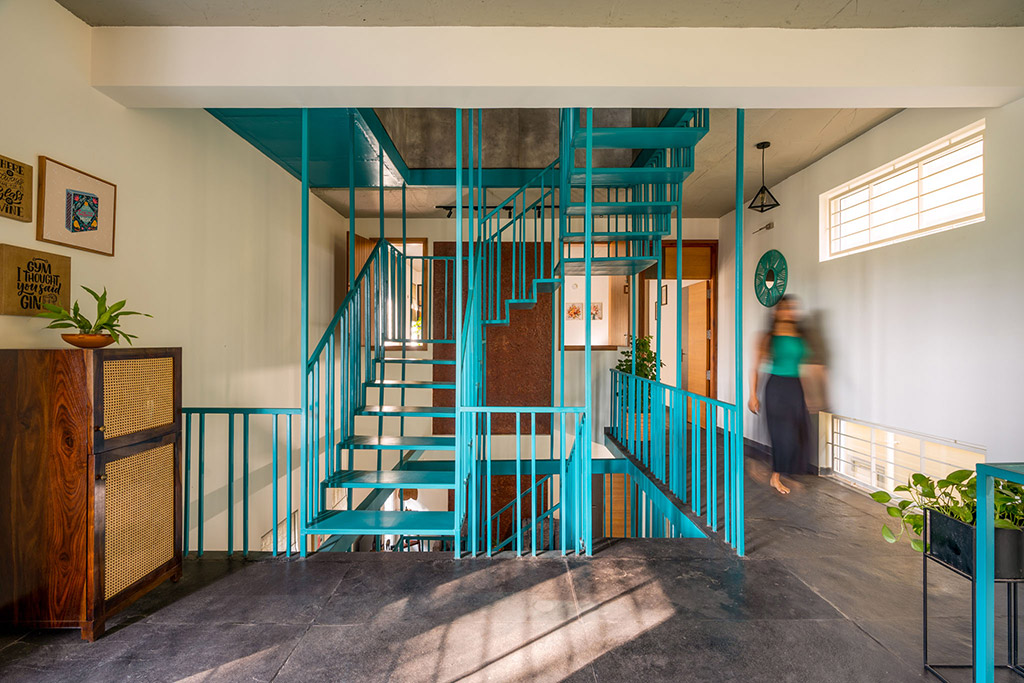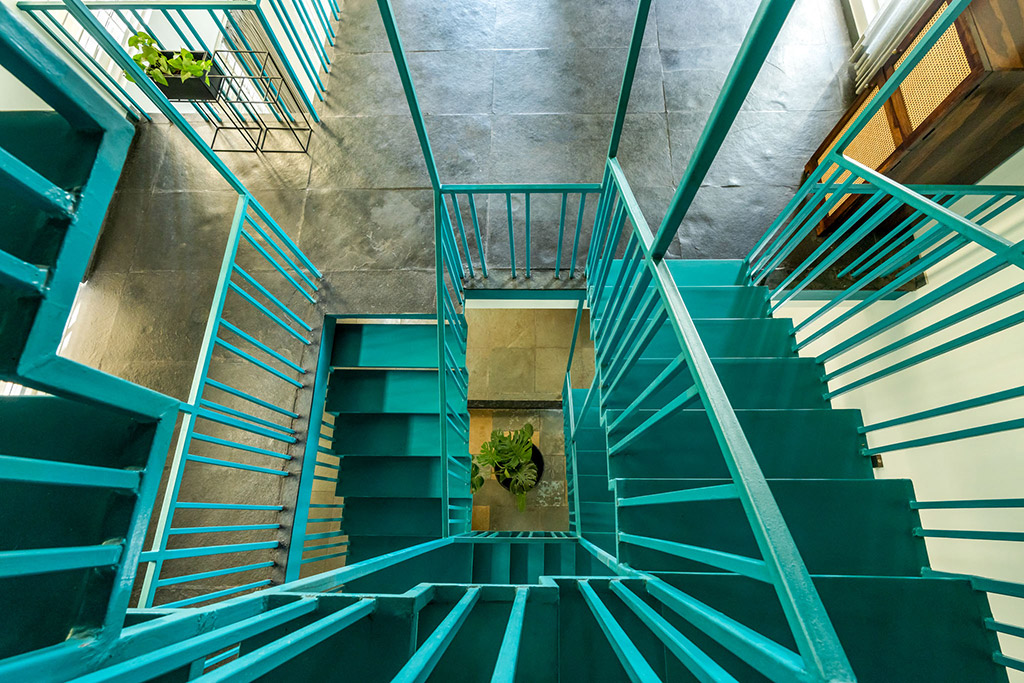 The central metallic stairway which is modern and contemporary is designed to be sleek and safe and is inspired by the cradle to provide support from all directions. This makes it safe and easy to access, for the elderly and children alike. This staircase functions as the central courtyard of the house and leads up to the design studio.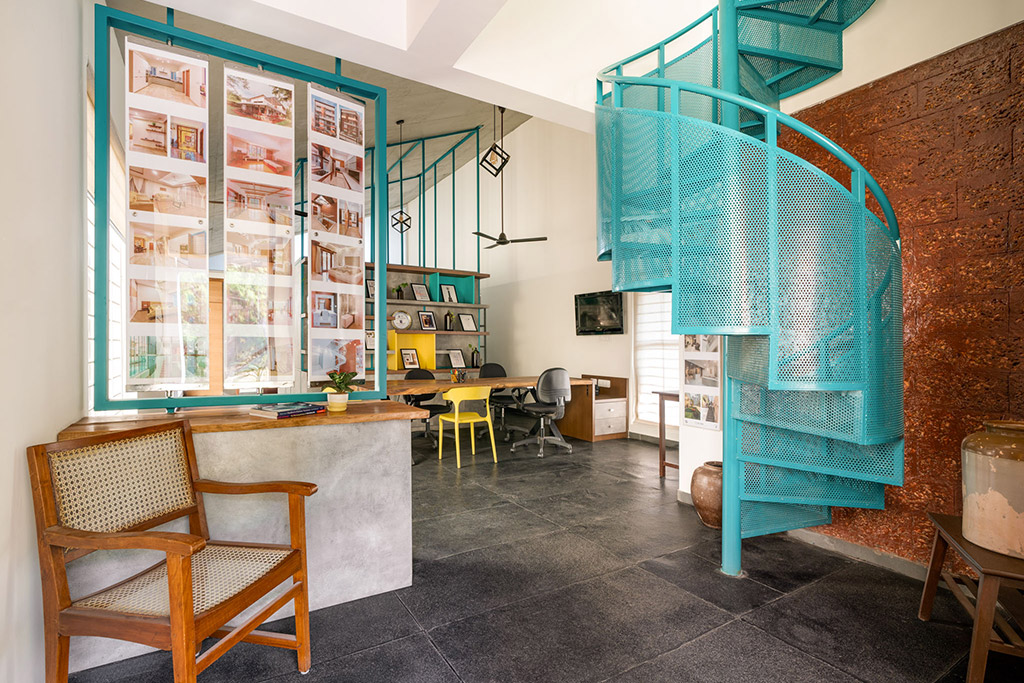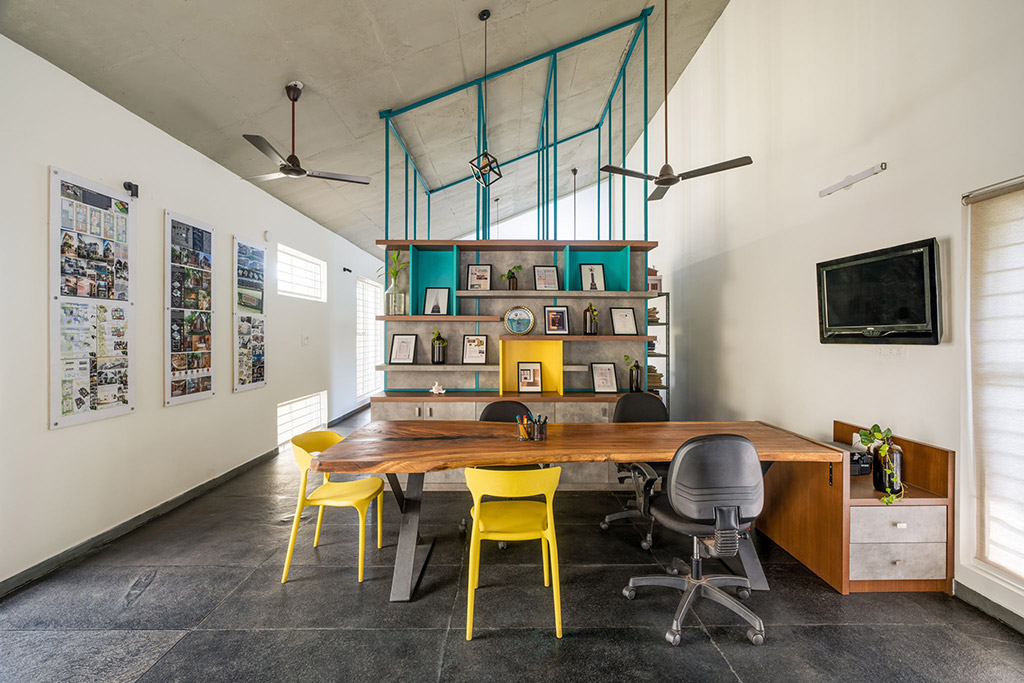 The design studio follows a similar design style as the rest of the interiors, featuring a spiral staircase with the signature teal colour. The studio is planned to facilitate a collaborative work environment to spark creativity.